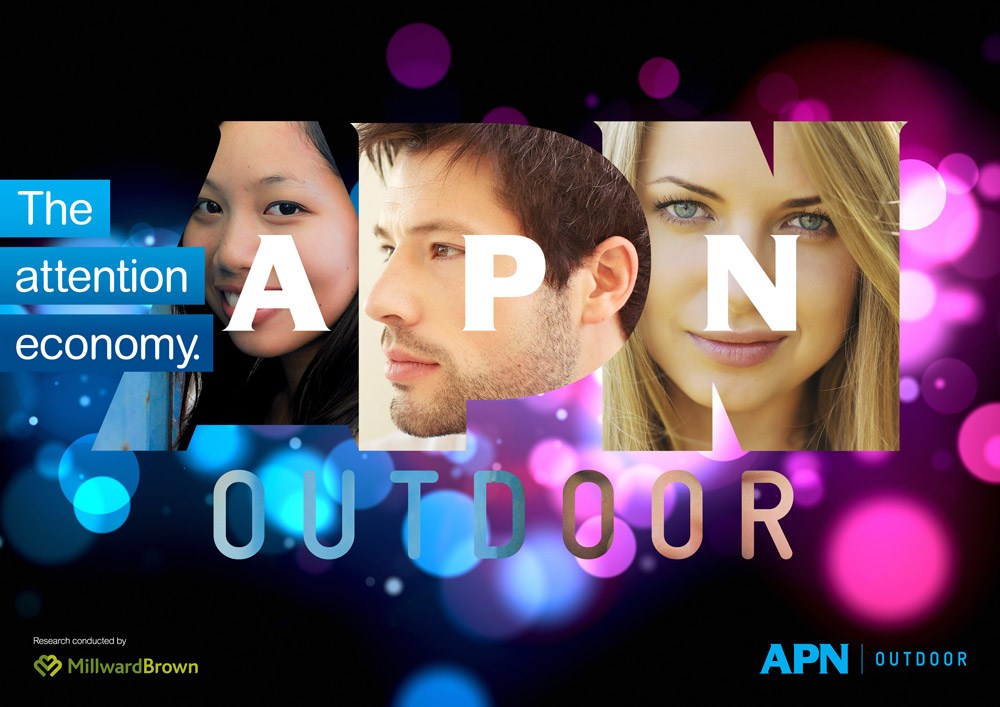 APN Outdoor NZ is set to take part in the largest research study of its kind ever carried out within the outdoor industry in Australia and New Zealand.
The research, known as the Attention Economy Study, will uncover how audiences in nine major metropolitan Transtasman markets – including Auckland, Wellington and Christchurch – move, think, feel and respond to outdoor advertising.
APN Outdoor has partnered with research giant Millward Brown to produce the study, which will have a sample size of 6600.
"It was important to APN Outdoor that they worked with an international company, one with a genuine understanding of the changing landscape of Outdoor media globally, in order to represent the best interests of the Australian and New Zealand markets," said APN Outdoor NZ general manager Phil Clemas.
Incorporating both qualitative and quantitative research methods, the study goes beyond audience engagement with just outdoor and also considers consumption of other media.
Further key components will be the examination of audience relationships with their smartphones and the related synergies between usage, behaviour and outdoor advertising. It will also delve into key advertising categories, providing detailed insights on each.
During setup, Millward Brown invited input from industry contacts in market, as well as the APN Outdoor Australia and New Zealand teams, to ensure the findings would be highly relevant to the market's needs.
"Understanding that the market is hungry for hard data to validate each dollar of their media spend, we are confident that insights which come from our Attention Economy Study will provide a solid case for Outdoor," said Millward Brown head of media & digital Mark Henning.
"We have high expectations of our findings and trust they will make a compelling story for outdoor audiences – we look forward to sharing them with the market in coming months.
"APN Outdoor is investing in the advancement of the outdoor advertising industry with this research initiative. It is great to be partnering with a company prepared to take an industry leadership role to enhance advertisers' understanding of the role of outdoor within both the broader media mix as well as consumers' daily lives."
APN Outdoor's Attention Economy Study is set to go into field next week, with results to be showcased in road shows across Australia and New Zealand mid-year.
Results will also be available from APN Outdoor (all contact details at www.apnoutdoor.co.nz.
A range of Attention Economy Study outputs will also be delivered to market regularly throughout the year.