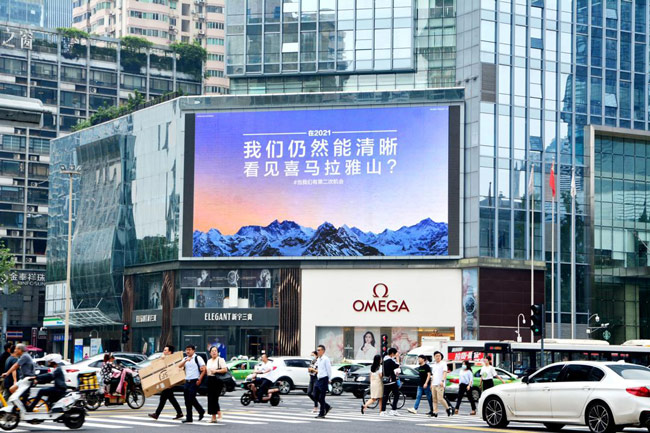 ZURICH, Today: The World Out of Home Organisation's #OurSecondChance campaign has appeared on 40,000 digital screens worldwide, making it easily the biggest all-format digital out-of-home campaign ever launched.
The rate card value of the media space provided, is estimated at US$40m to date, way ahead of the original US$25m estimate. The campaign concludes on September 30.
The campaign which was originated by creative agency New Commercial Arts and distributed globally by Grand Visual, reminds people of the positive initiatives to emerge from the Covid-19 pandemic, as gradual recovery takes hold.
---
"NZ companies supporting the global campaign include Lumo, Phantom, oOh!Media, QMS, and JCDecaux."
---
So far, the campaign has appeared in 60 countries and on every continent.
WOO president Tom Goddard says: "we hoped #OurSecondChance would have a major impact but its reach – it was ubiquitous – and the positive reaction from the public worldwide has exceeded all our expectations.
"This campaign has demonstrated how powerful OOH is in reaching mass audiences very efficiently in all corners of the world."
NZ companies who supported the global campaign included Phantom, oOh!Media, QMS, and JCDecaux.
---