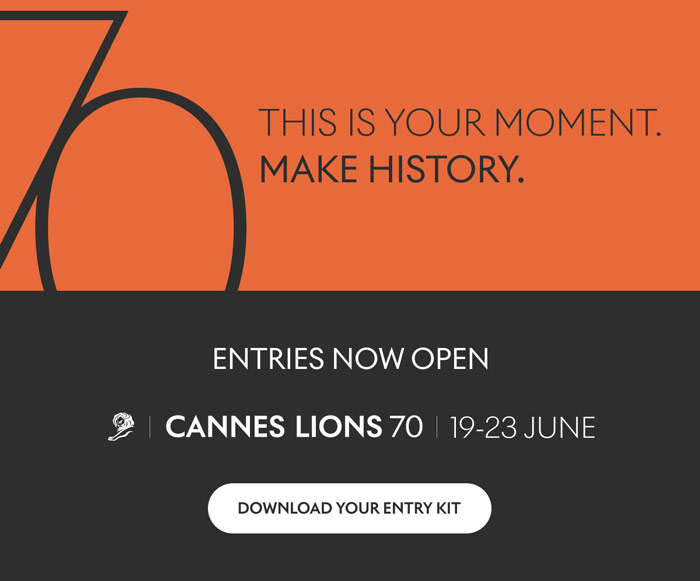 CANNES, Today: Entries are now open for the 2023 Cannes Lions Awards, and the countdown to the big show on 19-23 June has begun.
This will be the 70 the edition of the greatest ad show on earth.
"This year's festival returns for your chance to influence where the next 70 years of creativity will take us," said Cannes Lions ceo Simon Cook.
---