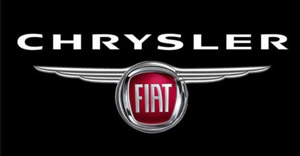 Fiat Chrysler NZ – formed only last year by Sydney-based Kiwi entrepreneur Neville Crichton and Australian robotics engineer Clyde Campbell – has switched from Ikon for its strategic and media work to OMD.
Fiat Chrysler owns the Alfa Romeo, Fiat, Chrysler, Jeep and Dodge brands in NZ (while Crichton also owns Ateco Automotive NZ, which distributes Chinese car brands Great Wall and Chery, and Foton Trucks).
There was no pitch, and the agency says the decision to move wasn't part of a regional alignment.
"Auto sales are picking up pace, and following the local alignment of the Fiat and Chrysler distribution channels we've never been better positioned to meet this growing demand," sales and marketing manager Greg MacDonald said in a release.
"We believe OMD Auckland can offer us the kind of scale, expertise and strong emphasis on delivering business results required to achieve our goals."
The next step for Fiat Chrysler NZ is likely to be the appointment of a NZ creative agency – currently, creative comes out of Australia.