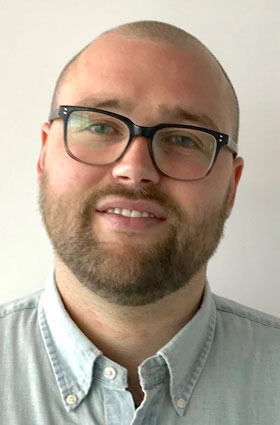 AUCKLAND, Friday: Carat NZ has appointed Hayden Skelton to the role of digital director on some of the agency's highest profile accounts, including DB Breweries, Holden, and L'Oréal. 
Skelton has spent the last 10 years working across the country's leading agencies and publishers, giving him a well-rounded digital outlook. He joins Carat from his most recent role at MBM, where he has led the digital planning for clients such as Vocus, VTNZ, and Serato.  
Carat NZ general manager Alex Lawson said: "Having someone like Hayden join the team –  who brings with him not only a strong background in digital excellence, but also a keen strategic mind – reflects the continued commitment we have to delivering our clients the best strategic thinking and innovation.
---
"Hayden brings with him a strong background in digital excellence, and a keen strategic mind."
---
"I'm confident Hayden will help create some groundbreaking work."
Skelton said: "The digital landscape is more fragmented and nuanced than ever, with no sign of slowing down. Success requires the support of a network that invests in the infrastructure and talent needed to perpetuate innovative solutions that deliver results.
"From their strategic acquisitions to their championing of staff mental health, Dentsu Aegis Network has lived this ethos and completely reshaped the NZ agency landscape over the past five years. This is what makes me so excited to join Carat."
Skelton started with Carat on Thursday (29 November).
About Carat
Carat's mission is to 'Redefine Media'. Our purpose is to understand and activate real people in media to drive business performance. The world's first media agency, Carat is part of Dentsu Aegis Network, the global communications network 'Innovating the Way Brands Are Built'. Consistently at the top of RECMA's Global Qualitative Evaluation ranking, Carat serves clients in 150 countries via a network of 10,000 talented staff.
---