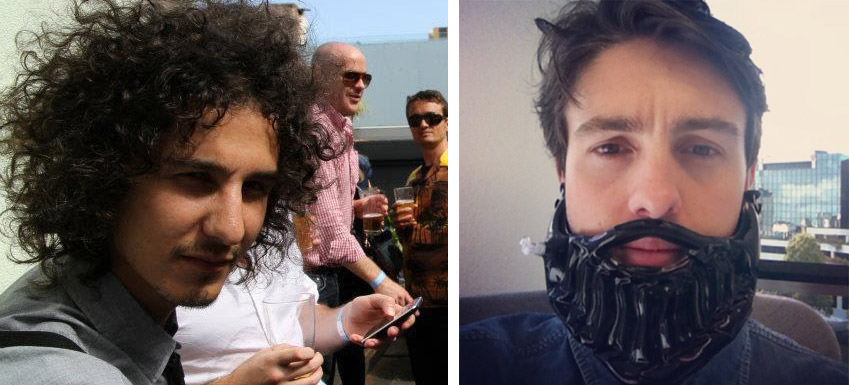 Y&R head of copy Carlos Savage has been appointed Associate CD on the Land Rover global account at Y&R New York.
Also heading offshore is DDB creative Jake Barnes, who has been appointed to a fully-paid seven-month internship at Wieden + Kennedy Amersterdam.
Both Savage and Barnes are graduates of the Media Design School's AdSchool.
After graduating from AdSchool in 2005, Carlos Savage joined DDB where served a five-year stint, before joining Barnes, Catmur & Friends for a year and four months.
He then crossed the Tasman and spun a few lyrical yarns at US Sydney (for just over a year) and The Monkeys (for five months), before returning to Auckland to take up the head of copy position at Y&R in July 2012.
Jake Barnes graduated in 2011 with the DDB Scholarship, and has been with the agency for the past two years. Wieden+Kennedy will cover his travel expenses and will provide accommodation for his seven-month gig.
"If the proof is in the pudding, then this graduate update definitely sees AdSchool feeling rather calorie-laden," said AdSchool CD Kate Humphries.
"Jake has won a much coveted Kennedy's spot, which can only be likened to winning the creative lottery – for not only does he get to work at one of the most creative agencies in the world – Wieden+Kennedy – but the agency is also covering travel expenses and providing accommodation.
"Congratulations Jake … we know you'll do really well (and we bet you've made a certain Barnes of Barnes Catmur as proud as punch!).
"Whilst we're at it let's also congratulate AdSchool graduates Nicole Hetherington and Simon Fowler because their idea for a Facebook campaign featuring the world's first petition-signing robot TheMostPowerfulArm.com has won a Black Pencil at this year's D&AD Awards.
"The pair, who now work at Havas PR in Sydney, came up with the concept to raise awareness of Duchenne Muscular Dystrophy – a debilitating disease occurring in young males, resulting in death by the age of 25.
"Congratulations, once again, to Ben Polkinghorne and Anna Stickley, who picked up a Yellow Pencil for Trial by Timeline for Amnesty International, an idea that has picked up so many awards that surely somewhere a carpenter is being employed fulltime to build extra shelves to hold them all.
"And to complete our little gloat, we have a nice little bit of circularity with 2003 graduate, Karen Maurice-O'Leary, Creative Director at Starseed PR, just hiring 2013 graduates Priya Ratan and Kirsty Hithcock.
"Graduates hiring graduates is definitely something we like."