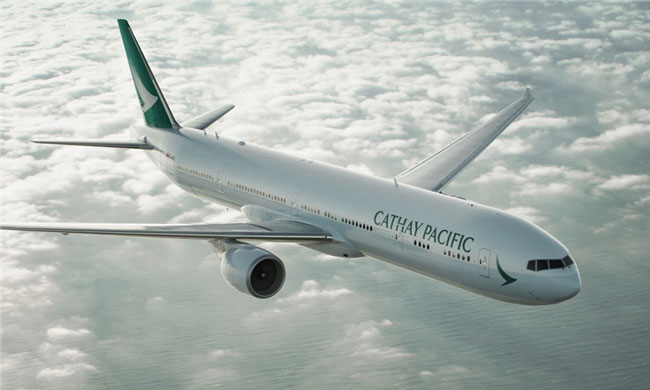 Cathay Pacific has named Publicis Groupe and Chime Communications' VCCP to handle the global creative, media and social duties  of its US$100 million account, ending a 25-year relationship with McCann Worldgroup.
Campaign China reports the review began in March and saw participation from agencies in Hong Kong, China, Singapore, Japan, India, Australia, the US and the UK in a total of 34 presentations. 
Neither specifics on the exact responsibilities of Publicis Groupe versus VCCP, nor which agencies within Publicis will be involved, were not immediately available, the site reports: "A Cathay statement shared exclusively with Campaign China and Campaign Asia-Pacific only said that Publicis Groupe is to handle creative and media "in an agency roster that also includes VCCP".
---
"We pay tribute to McCann, who produced great work and commitment. WPP was also involved in the R3-led pitch."
---
"We were impressed with the quality of thinking and passion for Cathay from all the agencies that took part in this review," Edward Bell, general manager, brand, insights and marketing communication for Cathay Pacific, said in the statement. "Among a very strong competitive set, both Publicis Groupe and VCCP stood out in terms of strategy, use of technology and disruptive mindset."
Tom Kao, Publicis Groupe CEO Hong Kong said Cathay Pacific is the pride of Hong Kong, and the agency is "extremely honoured and privileged" to work with the brand.
"Cathay Pacific is a globally recognisable brand, with a renowned history of superior quality service," added Cliff Hall, CEO at VCCP. "We're ready to challenge the market with them on their journey to becoming the world's best airline."
This appointment sees the departure of McCann Worldgroup as the agency of record after 25 years.  "We also want to pay tribute to McCann, who produced some great work and have maintained a strong commitment throughout," said Bell. WPP was also involved in the R3-led pitch.
The review is a key part of Cathay's three-year turnaround strategy, which demanded a transformation of its marketing approach.
Singapore Airlines pitch update
Another airline in the midst of a turnaround process, Singapore Airlines, called its own far-reaching pitch 10 days ago.
---