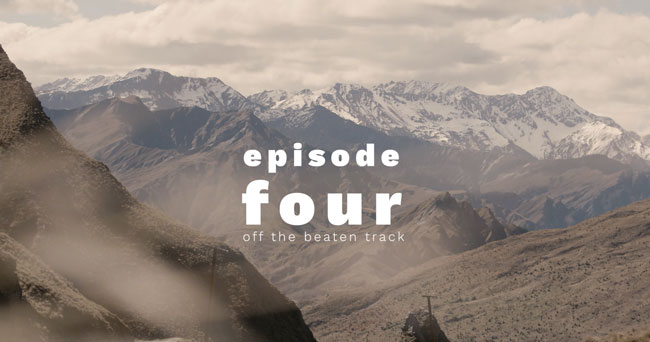 AUCKLAND, Today: Off the Beaten Track – Ep 4 of Film Construction's industry showcase of New Zealand locations and filmmakers, Place, is out now. The spotlight is on Central Otago.
Producer Jozsef Fityus says: "This is all about production vehicles & rentals that get you into the terrain Central Otago is famous for.
"And the locations directors want to shoot in. Epic but treacherous to get to.
"Vehicle hire is an important part of any film production. But mainstream rental car companies don't always understand the needs of filmmakers. Many rental agreements forbid driving on the very roads we need to traverse.
---
"Filmmakers talking to filmmakers; it's rather a lovely conversation."
---
"In this episode we meet Nicola MacAllan from Direct Rentals, our favourite specialist film vehicle rental company.
"As usual, the conversation takes place on another outstanding Queenstown location, this time the magnificent Skippers Canyon.
"Nic explains how the company began. And why there is a need for an industry specific alternative to the big brands.
"The Place films are a beautiful glimpse into the people and resources of New Zealand. Getting the shot means moving vehicles, crew and equipment into some remote locations.
"And Direct Rentals is a company run by filmmakers who understand our needs.
"Filmmakers talking to filmmakers; it's rather a lovely conversation."

CREDITS
Film Company: Film Construction
Executive Producer: Belinda Bradley
Producer: Jozsef Fityus
Director: Perry Bradley
Cinematography/Editing: Belinda Bradley
Direct Rentals: Nicola McCallen
Music written and performed by: Rhian Sheehan (courtesy Loop Media NZ).
Creator/producer: Film Construction
---