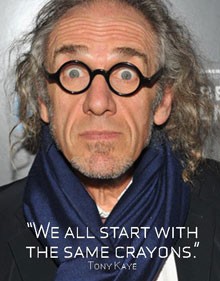 AUT Adschool has issued its annual industry-only invitation to ad agencies to attend its Portfolio Night next Tuesday (November 18) at the Sir Paul Reeves Building in uptown Auckland (find it here) from 7pm to 8.30pm).
"Tony Kaye's inspirational words remind us that each individual makes their own chance to shine," said AUT Adschool CD Paul White (paul.white@aut.ac.nz).
"Tuesday night is it for 16 creatives and suits suits from AUT Adschool. Go and see what's on offer from the next wave into the industry."
RSVPs not required – if you're a friend or a fan, just turn up!
---