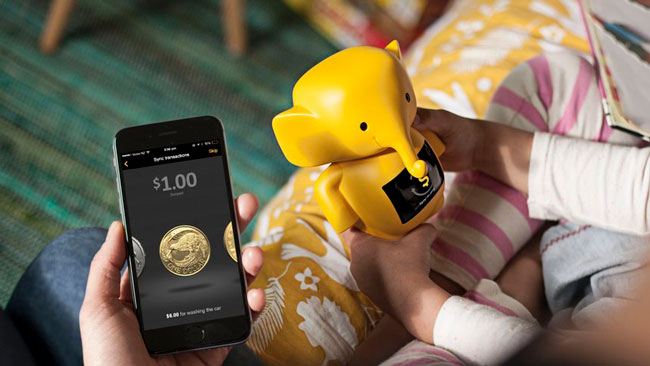 AUCKLAND, Today: Clever Kash, the digital moneybox and brainchild of ASB and Saatchi & Saatchi, is taking a trip to China where the technology has been licensed, and will be available to millions of customers.
Created in 2015 to help encourage children to start thinking about money and saving in an increasingly digital world, Clever Kash has since collected a swathe of awards, including Axis, Webbys, NZ Innovation Awards and Cannes Lions.
More than 65,000 of the elephant-shaped money boxes have been distributed across New Zealand since launch, and ASB marketing general manager Shane Evans says the international deal could see millions of children in China make use of the savings tool when it is commercialised there in the coming few months.
"Our main aim when we developed Clever Kash was to get kids thinking about money and saving, but in an interactive way that was easy and fun. The appetite for the idea and the technology behind it really validates this, and we're proud to have developed a product which we know is helping kids become more financially literate," says Evans.
---
"Sadly, the relationship between ASB and Saatchi did not last as long – the bank gave the agency the chop two years later."
---
"We're in talks with several other companies around the world so we're confident this will be the first of several international licence deals for Clever Kash in the next six months."
The first international deal is with Chinese finance company Tody Finance, which partners with more than 40 corporate banks in China.
Representatives from the company visited New Zealand late last year to sign the agreement that will see the firm commercialise the Clever Kash intellectual property under its own 'Tody Cash' name.
Tody Finance chief executive Derrick Deng says the deal is an exciting one for the business.
"We were really impressed by the technology behind ASB's Clever Kash and the overall product. We believe it will be a good fit for our children's bank model and to generate new energy and get children excited about saving," says Deng.
Sadly, the relationship between the ASB and Saatchi did not last as long as Clever Kash – the bank dumped the agency in 2017.
---