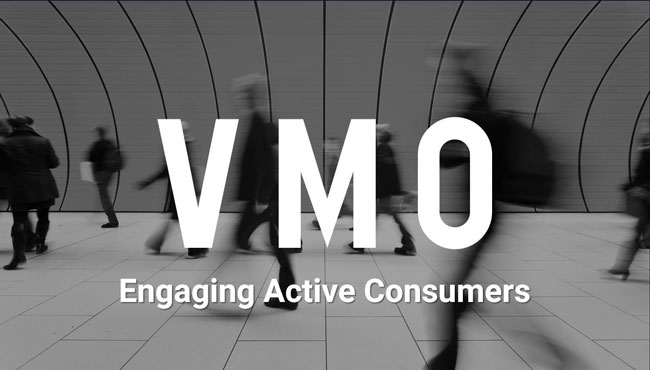 Auckland, Today: VMO has unveiled its new visual identity along with a supporting brand position that focuses on the delivery of engaged audiences. Since stepping away from Val Morgan Outdoor to become VMO in 2014, VMO has continued to grow and evolve, calling for an update to the VMO persona.
Jane King, head of marketing for VMO, said: "In a crowded marketplace the new VMO identity stands out with unmistakable character and universal appeal. Designed to evoke confidence and edge, the revitalised brand is reflective of VMO's individuality and progressive thinking."
The VMO identity holds a considered simplicity and a robust positioning of VMO as an outcome-based enabler. With brands looking for trusted partners that can deliver intelligent audience engagement and reach, VMO provides advertisers with targeted opportunities to effectively engage existing and prospective audiences.
Val Morgan Group ceo Dan Hill said: "VMO is a great acronym, easy to say and easy to remember. The challenge we set ourselves was to refresh our identity to reflect the evolution of our business and most importantly, to communicate the effectiveness of the VMO network."
Underpinning the brand refresh is VMO's new brand position Engaging Active Consumers communicating the network's ability to connect advertisers to captive audiences.
About VMO
The VMO network has been purposefully built to engage audiences in the right location with the right mindset. Rather than passively taking in Outdoor media, the VMO network offers advertisers alert and actively engaged consumers. This maximises audience opportunity and minimises wastage.
Val Morgan has 10,000 screens at 1000 locations throughout Australia & NZ.
---