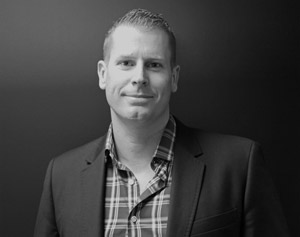 After a full year of operation, the Clemenger Group has announced the official launch of a shopper marketing offering in the New Zealand market, Clemenger SHOP.
Clemenger SHOP is based alongside Colenso BBDO, Proximity New Zealand and Porter Novelli at 100 College Hill and will draw from the group's combined creative, planning, digital and production firepower.
While Clemenger SHOP will be based at College Hill and collaborate with Clemenger Group agencies, it will also operate as a standalone team with its own clients. Today those clients include Samsung, Frucor, Sanitarium and work for Campari Australia across the Tasman.
Clemenger Group CEO Jim Moser says he hopes that eventually SHOP will become a standalone agency like .99, which is also owned by the group. Exactly what will be SHOP's relationship with .99 – also a retail specialist – remains to be seen.
Clemenger SHOP plans to offer shopper research & insights, shopper activation, sales promotion and retail experience competencies across a range of traditional and non-traditional media channels.
"Shopper marketing is one of the fastest growing disciplines in the retail arena today," said Clemenger Group ceo Jim Moser. "By partnering with our existing group agencies, we can offer our clients a comprehensive solution that covers all aspects of marketing communications."
Clemenger SHOP has appointed Troy Fuller as General Manager. His last role was GM at promo agency ApolloNation, and has worked at other activation agencies in Auckland, Sydney and London.
"I'm exceptionally excited to bring Clemenger SHOP to New Zealand," Fuller said. "The market is light on true shopper agencies and leveraging the might of the Clemenger Group allows us to provide a unique full-service shopper marketing offer that is unmatched in New Zealand."
You can contact him at 09 360 3777 or troy.fuller@clemengershop.co.nz.
---