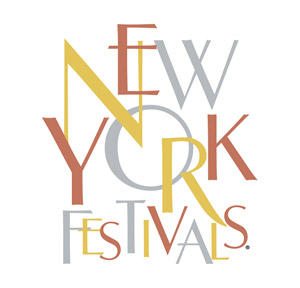 The New York Festivals International Advertising Awards has identified the 23 NZ entries that have made it through to the shortlist stage of the 2014 competition.
Clemenger BBDO leads the Kiwis with 14 entries shortlist, Colenso BBDO has five, Y&R two, while Curious Film and MediaWorks have one apiece.
The shortlists cover all categories – Avant-Garde, Branded Entertainment, Craft, Creative Marketing Effectiveness, Design, Digital, Direct & Collateral, Film, Integrated, Outdoor, Print, Public & Media Relations, Public Service, Radio and Student.
This year marks the fourth year the executive jury, an elite group of worldwide chief creative officers, will convene in New York City and through four rounds of judging they aim to choose the world's best advertising, selecting all levels of awards including the World's Best Idea.
The 2014 International Advertising Awards winning entries will be announced at the awards presentation on Thursday 1 May in New York City.
THE NZ SHORTLIST
DIGITAL
Home Electronics & Audio-visual
Samsung The Smart Phone Line
Colenso BBDO/Proximity
Home Electronics & Audio-visual
Samsung Instant News Satire
Colenso BBDO/Proximity
Restaurants & Retail Foods
Burger King Anti Pre Roll
Colenso BBDO/Proximity
Direct & Collateral
Social Media & Viral Marketing
Amnesty International Trial by Timeline
Colenso BBDO/Proximity
Mobile
Metservice
Weather to Wake
Y&R
FILM
Acting
NZTA Mistakes
Clemenger BBDO
Direction
NZTA Mistakes
Clemenger BBDO
Script/Copywriting
NZTA Mistakes
Clemenger BBDO
Visual Effects
NZTA Mistakes
Clemenger BBDO
Politics & Government
NZTA Expert Opinion
Clemenger BBDO
Politics & Government
NZTA Blazed
Clemenger BBDO
Television
NZTA Blazed
Clemenger BBDO
Politics & Government
NZTA Mistakes
Clemenger BBDO
Cinematography
NZTA Blazed
Clemenger BBDO
Television
NZTA Mistakes
Clemenger BBDO
Script/Copywriting
NZTA Blazed
Clemenger BBDO
Direction
NZTA Blazed
Curious FIlm
PUBLIC SERVICE ANNOUNCEMENT
Civic & Social Education
NZTA Mistakes
Clemenger BBDO
Promotion of Peace & Human Rights
Amnesty International Trial by Timeline
Colenso BBDO/Proximity
Civic & Social Education
Auckland Sexual Abuse Help – Teddy
MediaWorks Radio