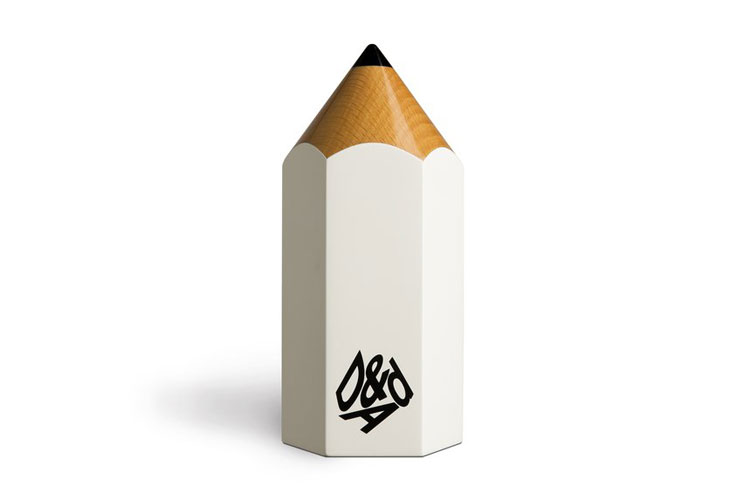 New Zealand agencies picked up 15 more Pencils on the final day of D&AD judging in London, bringing the NZ haul to 22.
Colenso BBDO won four Pencils: for NZ Breast Cancer Foundation Breast Cream in Direct; BNZ $HRED in Direct; Tip Top Back to Nature in Outdoor; and Mars Talkies in Writing for Advertising.
Clemenger BBDO Wellington also won four – two for NZTA Mistakes (in Film Advertising), one for Mistakes in Writing for Advertising, and one for NZTA Tinnyvision in Branded Content.
O&M NZ won two Pencils – both in Direct for Royal Forest & Bird Make a Difference; two also went to  DDB for Sky TV Murmuration in Film Advertising, and Film Advertising Crafts.
FCB won a Pencil for Prime Favourite Child Detector, Whybin\TBWA\Dan won one for NZ Herald Talk Rugby like a Pro (in Writing for Advertising), ditto Airbnb Welcome to Airbnb in Film Advertising Crafts.
Earlier, DDB and Clemenger BBDO won White Pencils for We Compost and NZTA Mistakes.
DDB's White Pencil campaign was recognised in the Creativity for Good category; and Clemenger BBDO Wellington's White was for NZTA Mistakes (also in Creativity for Good).
The White Pencils are a philanthropic exercise for D&AD, rewarding brands and their agencies who are looking to grow – but in a way that benefits everyone involved. Unlike the 'regular' Pencils, the winners are named immediately.
In all, 848 Pencils have been awarded. The D&AD Awards will be held in London on Thursday 21 May where the colour of each D&AD Pencil will be revealed.
See our report from Day 1 here
---