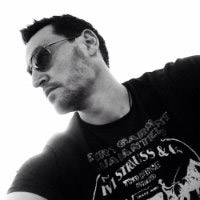 Colenso BBDO has hired Tim Freeman as digital executive producer, leading the agency's digital & technology production team.
Originally from Wellington, Freeman has been working abroad in the digital space since 2007, most recently at AKQA London.
At AKQA, he worked on Nike Global, Western Europe and Japan, and served a brief secondment to Nike as a digital consultant. He also supported the newly established Paris and Tokyo offices with project planning and delivery, and mentored local delivery leads.
Prior to AKQA he was head of production for Skive, an independent digital creative agency, where he was accountable for the planning and delivery of all client work, especially on Skive's key accounts of Carlsberg, Nestle & Vauxhall.
In a release, Freeman said it was Colenso's "ability to make amazing work and the chance to get in amongst it" that persuaded him to join.
"The team at Colenso seem to have the ability to create and produce some amazing work," he said. I can't wait to get stuck in and help deliver more of those engaging experiences in the digital space."
Colenso digital business director Greg Forsyth said: "Tim represents one of the last pieces of the puzzle in terms of the overhaul of our capability so we're pretty excited about hiring him.
"The nature of digital is evolving quickly and to have someone with more mature market experience join us is pivotal for what we do next. We are constantly pushing digital where it hasn't been before and I know Tim will love the challenge."
Freeman starts immediately at Colenso.