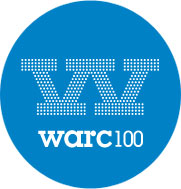 New Zealand has been ranked #7 in the Country Rankings section of the Warc 100, a global ranking of marketing campaigns based on performance in effectiveness and strategy competitions. Colenso BBDO ranked #3 in the top creative agency list (it topped this list last year), and FCB #16.
Five Kiwi agencies have made Global Top Marketing Campaigns list, including FCB Auckland at #26 for National Depression Initiative 'The Journal', Republik at #35 for Fuji Xerox 'Wide War One', Saatchi & Saatchi Auckland at #60 for ASB Bank 'Like Loan', Colenso BBDO at #77 for Burger King 'Motel Burger King' and DDB Auckland for Paw Justice 'Animal Strike' at #98.
Lowe Lintas India was named the top creative agency. WPP was the top holding company, ahead of Omnicom Group. BBDO Worldwide was named the number one agency network.
Coca-Cola was the top brand, beating McDonald's (#2) and Mercedes-Benz (#3). Unilever was ranked the top advertiser, ahead of Procter & Gamble.
Across the database for 2015, the US was the top-ranked nation, ahead of the UK, Australia, India and China.
Starcom MediaVest Group Chicago was named top media agency, with PHD Mumbai in second place. 360i New York was top digital agency, with R/GA New York in second.
To compile the rankings, Warc tracked more than 2200 winning campaigns from 87 different competitions. It assigned points based on the awards won (for example, Gold, Silver or Bronze), then weighted those points based on the competition's rigor and prestige in the global industry. Warc has developed a proprietary methodology to weight competitions, based on its own adspend data and a global poll of senior planners and strategists.
---