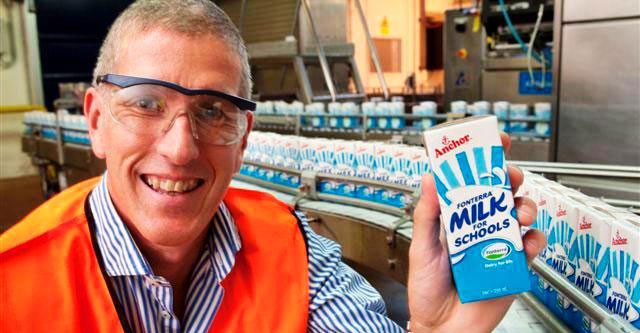 Fonterra Brands NZ has appointed Colenso BBDO as its social media partner for all brands, after a pitch that is said to have included OMD's Fuse (the incumbent), and Young & Shand.
From tomorrow, Colenso will operate a single integrated account team responsible for strategy, creative and social media representing a further evolution in the milk marketer's adoption of social channels.
The agency already has the major chunk of Fonterra's mainstream ad business, including Anchor, Tip Top, Fresh 'n Fruity and Mainland.
"In the era of the social brand, we need to continually find new and relevant ways to remain in touch with our consumers," said Fonterra Brands NZ marketing director Craig Irwin.
"We know that engaged fans of FMCG brands show a significantly higher spend, frequency of purchase and regularly recommend those brands with whom they have good experiences to their networks.
"We want to take advantage of that and create more opportunity for consumers to participate in experiences with our brands. We see social media very much as a brand channel and so it makes a lot of sense to align social media with the brand team at Colenso."
Colenso group business director Richard Birkby said: "This is an exciting time for everyone working on Fonterra. Craig's vision is for Fonterra's brands to be more deeply involved with their audiences and to be able to take advantage of the insights and data that this approach will enable.
"He's keen to move from social media campaigns to integrated campaigns for socially connected consumers, and we think that's a really amazing brief. We're looking forward to developing campaigns that will ensure brands like Anchor and Tip Top are some of the most talked about brands in the country as a result."
---