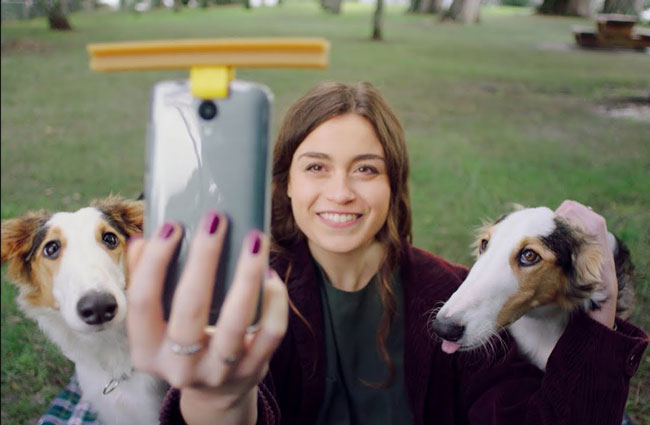 NEVADA, Tuesday: Colenso BBDO's Mars Pedigree SelfieSTIX campaign has won Best in Show – the Diamond Award – at the DMA International Echo Awards in the US.
The Mars team also picked up four Golds and one Silver for SelfieSTIX in the Integrated Campaign, Best Use of Immersive Technology, Best Use of Mobile Consumer Products & Services and Best Campaign Under $250k categories. 
Colenso's Visa Welly Beans campaign was another winner at Echo for Colenso, taking Gold in the Best Use of Direct Mail category, while Spark's Netflix Dinners won Silver in the same category.
---
"Colenso were also named as Echo's Most Elite Data-Inspired Agency on the Planet."
---
Earlier in the year, Colenso were also named the Most Elite Data-Inspired Agency on the Planet (!!) by the Echo organisers, compiled by analysing the results of more than 1500 Echo entrants over the past three years.
The wins bring Colenso's six-year tally at the Echos to three Diamond Awards (2012 with Pedigree Doggleganger and in 2016 with DB Brewtroleum.
Colenso CCO Levi Slavin said: "The Echos are a tough global show, recognising not just the most creative and innovative work in the world, but driven by data and grounded in results. We're absolutely thrilled for our clients and the agency team, to come away with eight awards across three different clients."
Colenso MD Scott Coldham said: "To be recognised for this range of client work on another international stage is superb. Bringing home the big one caps off a wonderful run for SelfieSTIX in 2018 and we couldn't be happier."
---