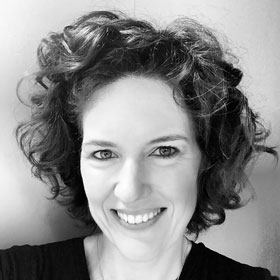 AUCKLAND, Today: Creative director Maria Devereux has been promoted to executive creative director at Colenso BBDO. She replaces Dan Wright who is to be moved to a group ECD role (the agency promises to reveal more "in a couple of days").
Devereux, who returned to Colenso in 2016 following several years at Taxi Canada, Y&R NZ and Special Group, has made Colenso history twice in two years. Alongside CCO Levi Slavin, she was internationally recognized by the AdWeek Top Creative 100 in 2019.
And in 2018, she led the team behind the agency's second most awarded campaign ever: Pedigree SelfieSTIX.
The Kiwi-born creative has collected over 100 international awards for her work at the Cannes Lions, D&AD, The One Show, The Webby Awards, Spikes Asia and numerous local shows.
---
"We are beyond thrilled to have Maria join the exec team and help lead our agency into its next era."
---
In 2019, she was invited to judge at D&AD, joining the panel on the experiential jury. This year, she will continue to lead the creative output on Mars, DB Breweries, Bank of New Zealand and IAG.
Slavin said: "With more and more clients transitioning to agile models, we have to fundamentally change how we operate as an industry.
"In Colenso's case, this means providing greater access to the best creative thinkers and leaders. And Maria is exactly that. We are beyond thrilled to have Maria join the exec team and help lead our agency into its next era."
Devereux said: "Things are rapidly changing and I'm excited by the opportunity to influence both the work we do and the way we get to great work."
---