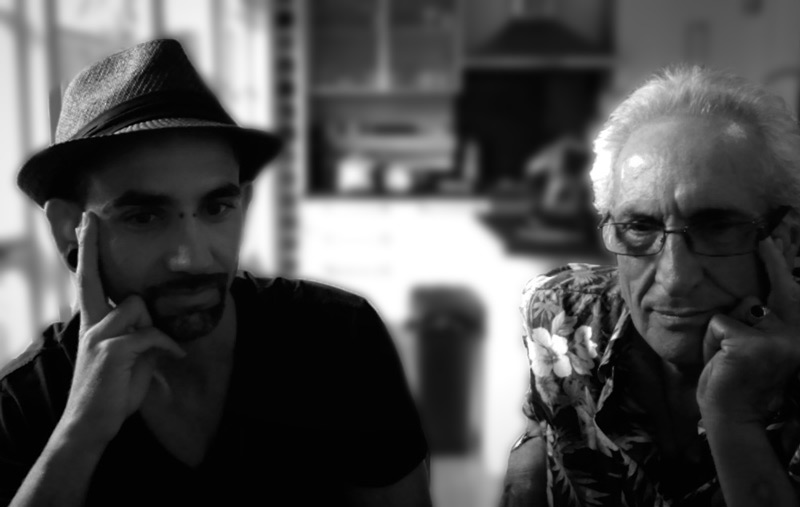 Last month, just two days before the receivers swept unannounced into AdMedia owner Mediaweb, editor David Gapes and designer Chris Grimstone inked a deal completing their purchase of a significant AdMedia database.
That database had been integral to the distribution twice weekly of e-fastline.
The result of the buyout is what you now see before you on screen – the first edition of e-fastline's successor, M+AD, an upgraded, tightly targeted e-newsletter delivered to Inboxes every weekday.
The newsletter links to a new website, mad-daily.com, which is continuously updated with news, views (and job ads).
Gapes & Grimstone did not purchase monthly AdMedia – or any of Mediaweb's printed titles – just the names and email addresses of 1300 key ad agency and media executives. The pair paid no cash for the asset – instead the cost was offset against the $60,000 the pair were owed by Mediaweb (for unpaid contract fees).
At M+AD, Gapes will write and edit the content; he will also handle the advertising sales! Grimstone's role is to make it all look sharp.
The first of our daily news bulletins will arrive in your Inbox on Monday. In the meantime …
Add editor@mad-daily.com to your contacts – send us your news/videos/images.
We need advertising partners – David Gapes is your man (editor@mad-daily.com or 021 596 686 anytime). Click on the Rates button for the details.
We'd like feedback – email us at editor@mad-daily.com or like us on Facebook.
Quite a few of your email addresses have changed since e-fastline went off the air six months ago – so we need to refresh our subscriptions list. Please ask your colleagues to contact editor@mad-daily.com so we can sign 'em up. Or just refer them to the site and the Subscribe button therein.
Forgive us our glitches 🙂
The Mediaweb woes
The receivers, McDonald Vague, say Mediaweb owes creditors around $3 million, and have told contractors they are unlikely ever to see a cent of their money. Most of the Mediaweb titles are now on the market (see www.mediaweb.co.nz for the full portfolio); interested parties should contact McDonald Vague partner Tony Maginness at 021 984 411 or via www.mvp.co.nz.
Mediaweb had been struggling over the past 18months due mainly to an over-ambitious expansion programme. Morale among the 20 dedicated staff – mainly contracted journalists and sales reps – has fallen steadily as the company's revenue dried up and salaries went unpaid.
Throughout 2013, virtually all staff, thoroughly disillusioned, bled away – most of them owed thousands.