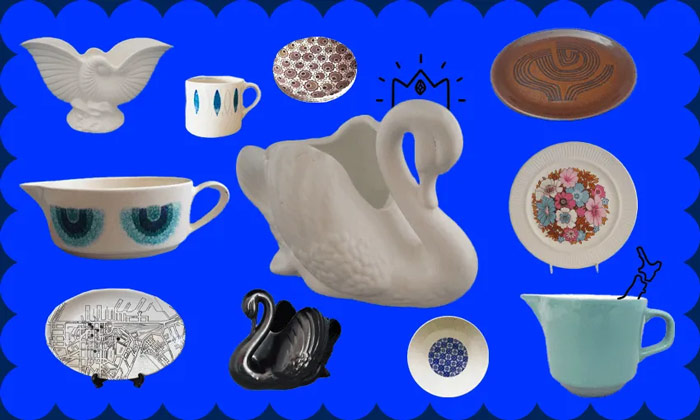 AUCKLAND, Sunday: "Founded in 1948, but most popular in the 1960s and 70s, the New Zealand Crown Lynn pottery brand is interwoven into our history," writes Shanti Mathias in yesterday's The Spinoff Weekend e-newsletter (scroll down for the link).
"Its cups and saucers could be found everywhere from Air New Zealand flights to the houses of parliament.
"In the 1960 and 70s, Crown Lynn was producing around 10 million pieces a year, making it the largest pottery company in the Southern Hemisphere at that time.
---
"The Crown Lynn swans – now selling for $5000+ – are up there with buzzy bees and Edmonds cookbooks."
---
"The brand created countless memorable designs across a range of homewares, tableware and more – everything from dinner plates covered in bright flowers to tall, funereal white vases, door knobs, toilet roll holders and electric fence insulators.
"The Crown Lynn swans are iconic; they're up there with buzzy bees and Edmonds cookbooks now," Grafton says. "They're one of those Kiwi things that are genuinely ours."
---