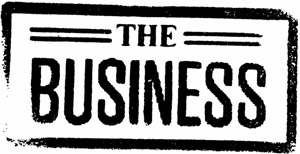 Parnell-based brand communications agency The Business has won Davanti Consulting after a pitch.
The other agencies have not been identified – and there was no incumbent of note.
"I believe there was some design input but the directors increasingly realised they needed a brand agency and some strategic thinking from outside," The Business managing director Ben Cochrane told M+AD.
Davanti is a respected NZ business transformational firm, working with big business "to deliver change for the better" and is the premier partner for SalesForce in NZ. It has offices in Wellington and Auckland.
Davanti clients include the Ministry of Justice, Chorus, TVNZ, Watercare, Auckland Council, ACC, Fulton Hogan, and NZ T&E.
The company had been a part of Telecom IT service unit Gen-i – until a management buyout last year. It describes itself as "business consultants with a strong understanding of technology".
"The Business is excited to be helping Davanti refresh its brand and marketing communications," Cochrane said.
Davanti senior business manager Rory Walker said: "The Business came recommended to us after we found we needed help at a strategic level to develop our brand proposition.
"We'd spoken to a few agencies but found The Business quickly showed they had a grasp on our challenges and operate in the same business-first pragmatic way that we do."
---