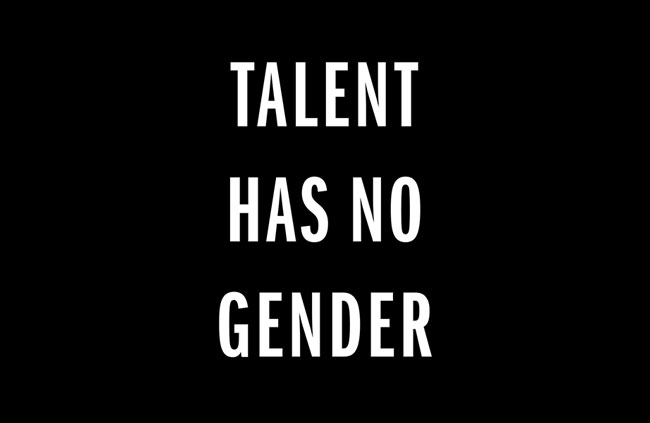 In celebration of 2016 International Women's Day, DDB Worldwide (including DDB NZ) has launched Talent Has No Gender, a social campaign and call-to-action that supports the agency's commitment promoting gender equality at DDB and throughout the advertising industry. 
Each year the DDB network recognises International Women's Day via social media, uniting the agencies globally in recognition of this important day.
Yesterday, DDB ANZ's Sydney-based chairman Marty O'Halloran sent an all-staff email asking the entire DDB Group to get behind the Talent Has No Gender idea and take action on International Women's Day.
ANZ staff were also encouraged to head to www.TalentHasNoGender.com to watch the video asking DDB staffers, clients and partners globally, 'What is talent?'
---
Staff worldwide were encouraged to change their profile picture (and cover photo where appropriate) and change their name to appear genderless across Linkedin, Facebook, Twitter and Instagram.
With Talent Has No Gender, DDB is encouraging everyone in its 2000+ employee network to change their profile pictures and abbreviate their gender-defining first names on Linkedin to appear genderless.
When people uploaded the new image and name, their account posted an update to their timeline, encouraging others to get involved by visiting www.TalentHasNoGender.com. The multiplatform execution also appears on Facebook, Twitter and Instagram.
"At DDB our highest metric of success is recruitment and retention of talented people who, in turn, fuel our clients' businesses with their thinking and work," said DDB North America ceo Wendy (in a release circulated locally by DDB NZ).
---
"On International Women's Day, we had the opportunity to further that belief across the DDB network and the industry at large. Our goal is to recognise pure talent in our industry and take gender out of the equation."
---
The Talent Has No Gender website includes a video featuring male and female leaders, clients and partners across the DDB Network discussing and defining what talent looks like, how talented people thrive, and lessons learned on inspiring talented people, supporting DDB's belief that talent depends on many things, but gender isn't one of them.
The website includes a Talent Has No Gender profile image and upload instructions, as well as a link to purchase "Talent Has No Gender" T-shirts. In addition, the site live-streamed IWD events across the network, including the OmniWomen CEO panel.
A social stream captures inspirational messages across DDB's channels and the industry at large using the #TalentHasNoGender hashtag.
---