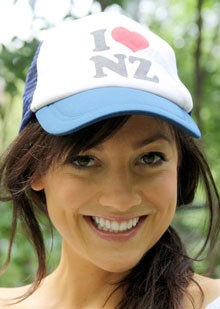 New Zealand agencies saw 16 entries achieve finalist status overnight at the New York Festivals International Advertising Awards competition. DDB led the way with seven finalists, Colenso has three, Clemenger and Y&R have two, followed Cirkus and MediaWorks with one apiece.
The United States led with 230 finalist entries, followed by Germany (163), UK (126), Australia 115, France 85, Brazil 64, South Korea 55, and Sweden 52.
Whybin\TBWA CD Lisa Fedyszyn served on this year's judging panel.
The 2015 award winners will be announced at the New York Show award ceremony on Thursday 21 May.
THE NZ FINALISTS
BRANDED ENTERTAINMENT
Clemenger BBDO for NZ Transport Agency Tinnyvision (in Digital Media)
Colenso BBDO for Mars Pedigree K9FM (in Household Products & Services)
DDB for SKY Bring Down the King (in Publications & Media)
Y&R for Land Rover Love (in Automotive Products & Services)
DIRECT
Clemenger BBDO for NZ Transport Agency Tinnyvision (in Mobile)
Colenso BBDO for Frucor/Mountain Dew Hidden Graphics (in Ambient)
DDB for SKY Bring Down The King (in Publications and Media)
DDB for SKY Bring Down The King (in Social Media & Viral Marketing)
Y&R for Land Rover Love (in Automotive Products & Services)
FILM
Cirkus for Welcome to Airbnb (in Art Direction)
DDB for SKY Murmuration (in Publications & Media)
OUTDOOR
DDB for SKY Bring Down The King (in Publications and Media)
DDB for SKY Bring Down The King (in Installations)
PUBLIC & MEDIA RELATIONS
DDB for SKY Bring Down the King (in Social Media
PUBLIC SERVICE ANNOUNCEMENTS
Colenso BBDO for an unidentified breast cream (in Civic & Social Education)
RADIO
MediaWorks for Devil Burger I got the Devil Inside (in Restaurants & Retail Foods)
See all the finalists here
---