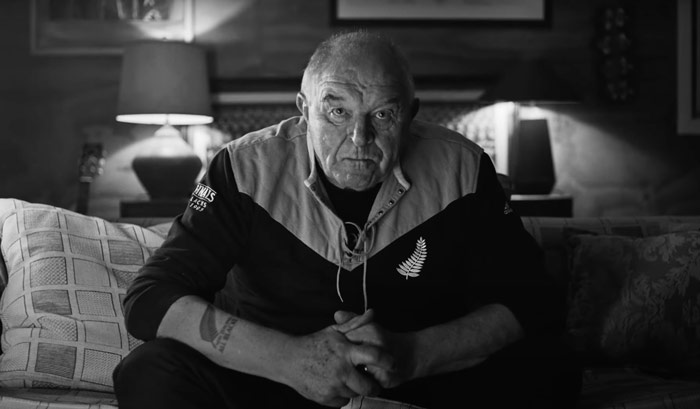 AUCKLAND, Today: DDB Aotearoa and Steinlager have created a new iteration of Unconditional Supporters, a campaign that serves as a reminder of Steinlager's presence in the fabric of New Zealand's identity by bringing together All Blacks fans.
Steinlager has maintained a longstanding partnership with the All Blacks dating back to 1986. In anticipation of the highly awaited 2023 rugby season Lion has joined forces with DDB Aotearoa to rally the nation to show their support for one of the greatest teams in history.
The campaign shines a light on fans who have stood the test of time, and showcases their unwavering support for our national team in unique ways.
Casting a mix of real-life supporters, including Marita Sutherland from Southland, whose devotion is evident in her All Blacks-themed room, tattoos dedicated to the team, and naming her children after All Black legends, exemplifies the spirit of the campaign.
DDB CCO Matty Burton said: "The campaign invites New Zealanders to unite and commemorate the team alongside Steinlager.
---
"Diehard fans will also note our soundtrack is the song the All Blacks run out to."
---
"Unconditional Supporters highlights the exceptional lengths in which fans exhibit their loyalty over the decades.
"Steinlager's partnership with the All Blacks strikes a profound chord with passionate Kiwi fans, whether they're cheering from the stadium stands or rising early to support the team.
"Diehard fans will also note our soundtrack is the song the All Blacks run out to."
Lion NZ MD Craig Baldie said: "The long-standing partnership with the All Blacks serves as a reaffirmation of the brand's unwavering loyalty to the team during the upcoming season.
"For 36 years, Steinlager has been a committed partner of the All Blacks, reflecting the steadfast support demonstrated by fans.
"This campaign exemplifies how Steinlager has earned a special place in the hearts of All Blacks enthusiasts, and our sponsorship of the team mirrors the loyalty and dedication we observe in every passionate fan."
The Unconditional Supporters campaign will run across TV, Outdoor & Social.
---

CREDITS
Agency: DDB Aotearoa

Client Credits: Lion New Zealand
Managing Director: Craig Baldie
Marketing Director: Rachel Ellerm
Connections Director: Adam Daysh
Brand Director – Beer: Jeremy Meech
Marketing Manager: Angela Monro
Brand Manager: Lauren Dyke

Production Company: Fish&Clips
Executive Producer: Blaine Stevenson
Director: Dan Sadgrove
DOP: Dave Garbett
Offline Editor: Nathan Pickles
Online Editor: Anita Ward
Colourist: Mikey Rossiter

Audio: Liquid Studios
Music Composer: Andy Morton
Sound Engineer:  Craig Matuschka

Media Agency:  EssenceMediacom
---