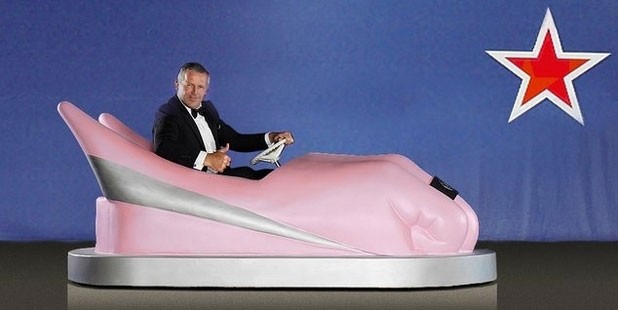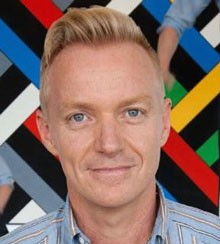 Former Telecom NZ senior executive Kieren Cooney, who was famously called a "smart-arse" last year by an Australian Senator, has been appointed managing director of DDB Group Sydney.
Cooney had been CMO at NBN Co, a Federal Government-owned company set up to build Australia's ultra-fast internet structure. He left the company soon after the Senate exchange – purged, it is said, directly at the hand of PM Tony Abbott.
At NBN, Cooney oversaw the government, corporate and public relations activities. The attack on him – by the Deputy Leader of the Government in the Senate, Stephen Conroy – came during a hearing into problems at NBN (the Senator alleged Cooney was trying to derail the hearing). Read that story here.
Cooney (who in NZ was CMO & director of mobile at Telecom, and before that general manager at Vodafone, and general manager at Touchpoint) also found himself mired in controversy in NZ where he was the public face of 2011's infamous short-lived Saatchi & Saatchi Sean Fitzpatrick Pink Fist campaign. He left NZ soon after that campaign fell over here.
He was also a presenter on Auckland-based music channel Max TV in 1990s, followed by Juice TV when Max folded.
Cooney will oversee DDB Group's Sydney based businesses including DDB, Mango, Remedy and Tribal.
"Kieren has an exceptional reputation and quickly became an obvious choice when considering candidates for this role," said DDB Group Australia ceo Andrew Little.
"Not only is he is an experienced and successful ceo, but with over 20 years experience working at the forefront of some of the region's most dynamic organisations he brings with him extensive knowledge of multiple industries including telecommunications, media, retail, banking and IT. I have no doubt that he will be a force of positive change for both our clients' businesses as well as our own".
DDB Group Australia & NZ chairman Marty O' Halloran said: "I am delighted to welcome Kieren into DDB. I have watched Kieren's impact across the region for many years as a transformative leader at the intersection of marketing and technology. I am confident his skill set will be a great complement to Andrew and Nicole's and will prove an invaluable asset to DDB and our clients."
Commenting on the new role, Cooney said: "I am really excited to be joining DDB. I have been a long time admirer of DDB, not only on the quality of their creative work and the impact they have on their clients' businesses, but also on the way they have lead the industry in their hunger to embrace and lead change. And this fearless hunger for change will be crucial as we work closely with our clients on new ways to start conversations and build relationships with their customers."
"DDB Australia has a remarkable presence in the region and Andrew Little and Chris Brown have rightfully gained the attention of the global stage with what they have achieved. It has been an impressive journey to follow and one I am excited to now be a part of."
---