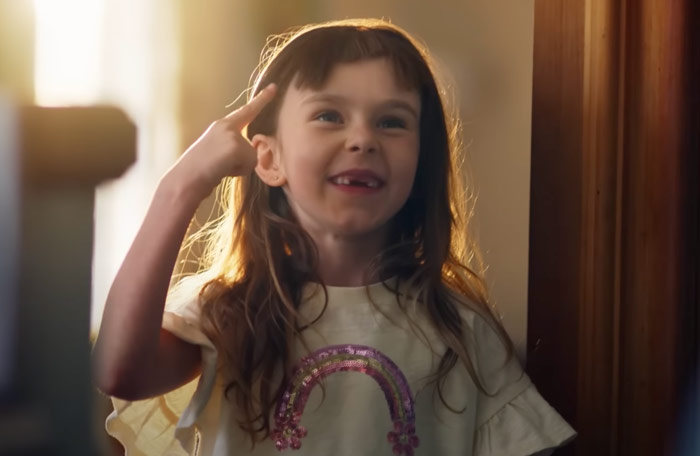 AUCKLAND, Today: The Warehouse has partnered with DDB Group Aotearoa to launch a new brand platform, The Real Bargain, which it says is "focused on redefining what a bargain truly means for modern Kiwi families beyond just affordability". 
Chief customer & sales officer Jonathan Waecker said: "For over 40 years, The Warehouse has always been the place 'where everyone gets a bargain'. Our new brand platform taps into their DNA and brings to life the stories of real bargains through the emotional value of their products.
"The platform launches with two relatable stories showcasing value, quality, design, and range, and how shopping at The Warehouse really does help everyone to do more, save more, and live better.
"In one scenario, new parents finally get their baby to sleep with an unexpected product. In another, a daughter does her best to be just like Mum, attempting to give herself a similar haircut, with a headband saving the day. 
"This is what The Warehouse is for. The more time and money our customers can save, the more of it their family (and they) can have. And because their money goes further at The Warehouse, they can live life "to the fullest." 
---
"Consumers can expect to see more of The Real Bargain as the campaign appears across social, OOH, and TV."
---
"We always want our customers to feel they're getting great value from The Warehouse and our extensive range of quality and trend-right products at affordable prices.
"This new brand platform recognises a bargain means something different for everyone and brings to life the role our products play in life's special moments."
DDB Aotearoa CD Veronica Copestake said: "The Warehouse is already a much-loved Kiwi brand, and this platform was about really incorporating the 'why' behind this into the brand's identity.
"The Warehouse has been a part of so many stories across the country over the years. We wanted to make this a part of the new brand platform while also creating a refreshed and cohesive identity.
"Consumers can expect to see more of The Real Bargain as the campaign appears across social, OOH, and TV."

CREDITS
Client: The Warehouse Group
Marketing: Minna Reinikkala
Marketing: Will Harvey
Customer Engagement Tribe Lead: Cameron Death
Chief Customer and Sales Officer: Jonathan Waecker

Agency: DDB Group Aotearoa

Production Company: Finch
Executive Producer: Corey Esse
Executive Producer: Rebekah Kelly
Producer: Duncan Bernard
Director: Stephen Carroll
DOP: Marty Williams

Production Designer: Neville Stevenson
Post Production Company: Atticus
Post Producer: Jadon Miller
Editor: Bernard Garry
Editor Producer: Nicoletta Rousianos
Colourist: Ben Eagleton
Lead VFX Artist: Stu Bedford
Sound: Andy Morton
Music: Cam Ballantyne
Photographer: Troy Goodall
---