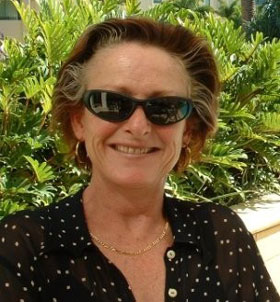 AUCKLAND, Today: We are saddened to report that acclaimed production manager Deb Sinton died on Monday at Whangarei Hospice following a brief illness.
The partner of DOP Chris White, Sinton was a cornerstone of production in New Zealand for many decades and will be missed.
Her funeral will be held at Dils, 185 Schnapper Rock Rd, Albany, next week – at 3:30pm on Tuesday 18 June.
The wrap party
Her wrap party's at the Long Room, 114 Ponsonby Rd, at 6pm (cash bar).
---