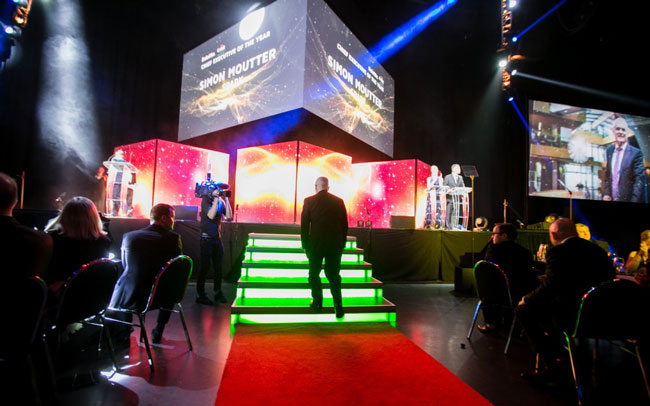 AUCKLAND, Today: The finalists of the 2018 Deloitte Top 200 Awards have been announced, with the awards ceremony being held on Wednesday 21 November at Spark Arena in Auckland.
Celebrating 29 years of business excellence since their establishment in 1990, the awards recognise and applaud outstanding individual, team and management performances in New Zealand's largest companies and trading organisations.
NZME editorial director Fran O'Sullivan, who has returned as judge and awards convenor, said: "All the finalists are stellar New Zealand companies and individuals who have stood out from their peers in 2018.
"It is particularly pleasing that finalists from the primary and tourism sectors – two sectors which underpin New Zealand's economic success – have featured alongside finalists from key NZ-listed and private companies, two state-owned enterprises and a council-owned company.
 "This demonstrates the range and depth of New Zealand business."
The judging panel includes Dame Alison Paterson, Samford Maier, Jonathan Mason, Neil Paviour-Smith and Cathy Quinn.
Liam Dann, Chris Moller and Barbara Chapman are the judges for the Young Executive of the Year category, and Agnes Naera, Stephen Town and Bev Cassidy-MacKenzie are on the Diversity & Inclusion Leadership panel.
---
"It is pleasing that finalists from the primary and tourism sectors which underpin New Zealand's economic success."
---
Cathy Quinn said: "Being named as a finalist in any category is an achievement in itself, as even selecting the top few was a difficult task for the judges. All the finalists are highly performing companies or individuals and we are looking forward to an evening where the business community can recognise their achievements."
Deloitte chief executive Thomas Pippos says the finalists are leaders in their industries. "It is fantastic to have an awards night that celebrates not only the performance of New Zealand's major companies, but some of the key roles that are integral to their success," he said.
"The chief executive officer, chief financial officer and chairperson are all absolutely key to driving excellence in our largest organisations, while talented young executives underpin the longer term sustainability of these iconic companies."
The awards are supported by category sponsors the Ministry of Business, Innovation & Employment, 2degrees, Eagle Technology, MinterEllisonRuddWatts, Sheffield, Marsh, ServiceNow and Deloitte.
The theme of this year's awards is The Power of Purpose, which celebrates companies with a strong sense of purpose and the courage to embrace change.
The finalists are …
Deloitte and Marsh Company of the Year: Restaurant Brands, Zespri International, Tatua Dairy Company.
Deloitte and ServiceNow Chief Executive of the Year: Russel Creedy (Restaurant Brands), Fraser Whineray (Mercury), Xavier Simonet (Kathmandu).
Chief Financial Officer of the Year: Jon Raby (ASB), Mark Royle (Freightways), Nigel Greenwood (Synlait Milk)
Chairperson of the Year: Peter McBride (Zespri), Liz Coutts (Ports of Auckland), David Pilkington (Port of Tauranga).
MinterEllisonRuddWatts Excellence in Governance: Sanford, Trade Me, Ports of Auckland.
Eagle Technology Young Executive of the Year: Caroline Rawlinson (Trade Me), Tasha Impey (TVNZ), Kayn Miller (Chorus).
2degrees Best Growth Strategy: Fulton Hogan, Delegat, Skyline Enterprises.
Most Improved Performance: Skellerup Holdings, Kathmandu, Kordia
Ministry of Business, Innovation and Employment Diversity and Inclusion Leadership: Vodafone, Downer Group, Skycity Entertainment Group.
Sheffield Visionary Leader: Announced at the awards ceremony
Tickets and further info here: www.top200.co.nz/event
More here: www.nzme.co.nz
And here: www.top200.co.nz
---