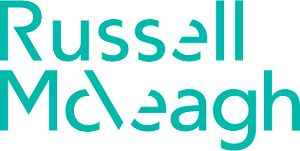 Shortland Street-based branding agency Principals has developed a new brand design identity for New Zealand commercial law giant Russell McVeagh.
Principals worked with a group of partners and staff to address a lag in perception about the business which was formed in 1863 and is one of the oldest established law practices in New Zealand.
Russell McVeagh director Deborah Macrae said the new brand identity showcase the firm's commitment to evolve with the times and the needs of its clients.
Throughout the last year, the firm has worked to reinvigorate and refresh its core values and identity that sets it apart from its peers. Part of this reinvigoration of the Russell McVeagh brand is a new visual identity, which was unveiled on Friday.
Deborah Macrae, director of business development & marketing, says the new brand identity and re-affirmed values showcase the firm's commitment to evolve with the times and needs of its clients.
"We are rounding the edges, diversifying and encouraging fresh thinking – while continuing to deliver sound commercial legal advice," she said.
The refreshed brand has been disseminated across the firm's website and other channels. The 'black' colour palette the firm has long been associated with remains and is incorporated across the brand creative, a nod to the firm's identity.
---