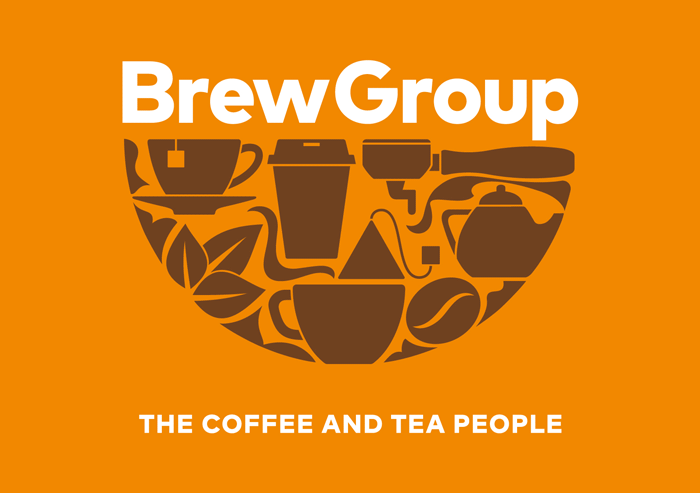 Auckland-based creative agency, Designworks, is the team behind the new brand and identity for the iconic Kiwi beverage business Bell Tea & Coffee Company.
The big news is the renaming of the business to BrewGroup. "Over the past 10 years we've experienced a significant amount of growth – particularly from the coffee side of the business," says BrewGroup ceo Mark Hamilton.
"We've evolved from a New Zealand grocery tea company to a much larger-scale operation where coffee sales now exceed tea sales. As a result of this growth, it became apparent there was a need to rebrand the business, to reflect the scope and scale of our operation across the tea and coffee beverage industry, different channels in New Zealand and internationally.
"Bell Tea has a long history that spans over 100 years here in New Zealand and we're still extremely proud of this. The Bell brand continues to remain very much alive and well, when it comes to tea. "BrewGroup is our new corporate identity, it will unite our employees, better represent us to our customers, and align with our future growth opportunities."
Designworks' Michael Crampin said: "We have been working together for quite some time – developing brands such as Jeds and Gravity Coffee, as well as new products like Ti Ora.
"More recently we were briefed to help create a new brand identity that would more accurately reflected the growing food service side of the business, as well as the rise in diversity and changing nature."
The three-month process signified the considerable shift in the business, to align the brand with the progressive moves and market-leading initiatives the company has made in the last 10 years.
"Naming was a key part of the project – and a collaborative exercise," Crampin said. "One of the biggest challenges we faced was to find a way to describe being both a coffee and tea business that felt a comfortable fit with the nature of the products and the people.
"It was also challenging for the company to move from such a well-known household name – and introduce something that captured the progressive nature of the business, in a way that wasn't too out-there and didn't feel out of character for the category and culture.
"New names and identities always take a little time to settle in, but we think the BrewGroup story is now clear and it visually brings to life the magic of what the company has always loved doing and continues to do.
"Designworks is extremely proud of the new identity and to have collaborated with the BrewGroup team on this change. The core values of BrewGroup are still as strong as ever and have in fact been amplified through the design process – group values!"
The core Designworks team that worked on the BrewGroup rebrand was:
Mike Pepper, Strategy
Michael Crampin, Creative Strategy
Jef Wong, Creative Director
Andy Bennett, Lead Designer
Jules Tran, Account Director
---