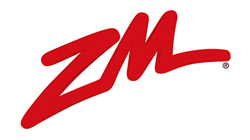 The Radio Network has announced plans for its popular ZM radio station to broadcast to Queenstown on a permanent frequency (currently, the station is available only on the TRN digital platform www.iHeartRadio.co.nz.)
Now ZM, which targets 18-40 year olds, will be available in Queenstown on 88.8FM and it will continue to be accessible via iHeartRadio.
The TRN decision coincides with a deal that will see the station sponsoring the American Express Queenstown Winter Festival.
TRN's Chief Content Officer, Dean Buchanan says Queenstown has been on TRN's radar for a while.
"We have been inundated with requests to have a ZM frequency for Queenstown and there's no better way to launch it than with Fletch, Vaughan and Megan on board as the new Breakfast hosts and then following up with our involvement in the Winter Festival," he said.
ZM Queenstown will hit the airwaves on Friday 23 May with a non-commercial music programme; full commercial broadcasts commence a week later, on Friday 30 May.
For more information go to http://www.zmonline.com and www.radionetwork.co.nz.