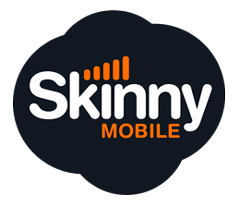 Telecom's budget-priced prepay sub-brand Skinny has appointed a consortium of agencies to manage and execute its brand strategy, led by DNA.
There was no formal pitch – but Skinny held discussions with a number of companies before announcing DNA as its main choice. DNZ is an integrated full-service agency with offices in Queen St and Thorndon Quay.
There was no regular incumbent – previously, Skinny has worked with a number of agencies, including DNA, Saatchi & Saatchi and Young & Shand.
DNA will now lead a consortium including The Collective (creative), Platform 29 (retail/trade) and Lily & Louis (PR/Social) and Dynamo (media).
DNA's existing digital customer experience relationship with Skinny will expand to include strategy, brand, customer experience and communications.
Platform 29 will continue to deliver day-to-day retail and trade channel communications.  The Collective will drive creative development and Lily & Louis joins the team to ramp up consumer PR engagement including social delivery.
"I'm excited to have DNA help lead us into the future as we have so much to do and achieve," said Skinny Mobile general manager Ross Parker this morning.
"Skinny is a brand with huge potential that we can convert into business growth with the right consumer engagement and experiences using this consortium of talented partners."
DNA principal Steve Maskell said: "We're thrilled to be extending our Skinny relationship and to work with a great consortium team.  We have lots to do with a clear strategy for the future.  We can't wait to get started,"
Last week Skinny launched a brand spanking new website that was designed in collaboration between DNA and Skinny and developed in partnership with Silverstripe.
---