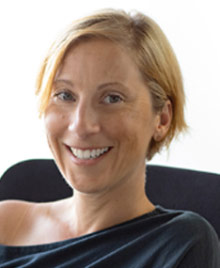 AUCKLAND, Friday: Suzy Downey has joined the Ebbett Group as their new marketing manager looking after the Audi, Volkswagen and Skoda accounts.
She will taking up the role to further support and grow the successful North Island business which was set up in the Waikato in 1928.
Downey, who has 16 years of experience from the UK and NZ, previously worked at King St Advertising where she held an account director role and most recently helped create and grow the agency's production arm as their agency producer. 
---
"Her previous experience includes King St Hamilton, Wave Tauranga, TVNZ Auckland and Ad Pepper UK."
---
Her agency& advertising experience includes Wave Tauranga, TVNZ Auckland and Ad Pepper in the UK where she worked on the Volvo account across UK, France, Denmark and Germany.
Downey told M+AD: "With some big launches on the calendar for Volkswagen and supporting the Audi and Skoda brands it is going to be a busy year ahead. I am excited about the new role and will love delivering exceptional experiences every single day".
About Ebbett Group
Ebbett Group has been a leading name in the New Zealand automotive sector since 1928. The group consists of 19 dealerships, representing 20 car brands with over 500 staff across the North Island, selling and servicing a range of globally recognised vehicle brands. Ebbett Group is proudly New Zealand owned.
---