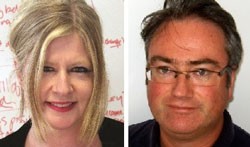 The Effies entry deadline is … 4pm today! (Tuesday 5 August). But CAANZ has cut some slack for the tardy – with a 48-hour extended deadline to 4pm this Thursday.
This, of course, comes at a cost – Be aware that this extension incurs a penalty, and must be applied for before the entries close.
The late penalty fee is set at the original entry fee plus a further 100%+gst, or $1000+gst (whichever is lower). For campaigns entered in more than one category, a late penalty of $1000+gst must be paid for each late campaign.
For example:
SINGLE ENTRY: MEMBERS
Original fee: $450+gst
Late penalty fee: $450+gst
Total to pay: $900+gst
CAMPAIGN IN 3 CATEGORIES: MEMBERS
Original Fee: $1050+gst
Late penalty Fee: $1000+gst
Total to pay: $2050+gst
Those requiring an extension must contact The Conference Company before today's 4pm deadline (09 360 1240 or effie@tcc.co.nz)
2014 KEY DATES
Call For Entries: Thursday 5 June
Entries Close: Tuesday 5 August, 4pm
48hr late penalty deadline: Thursday 7 August, 4pm
Preliminary Judging: Tuesday 26 August (Auckland), Thursday 28 August (Wellington)
Creative Due: Thursday 11 September
Category Judging: Tuesday 16 September (Auckland)
Finalists announced: Wednesday 17 September
Tickets on Sale: Thursday 18 September
Executive judging: Tuesday 30 September
Effectiveness Function: Wednesday 1 October (AUT)
New Zealand Effie Awards Show: Thursday 9th October (The Langham)
---