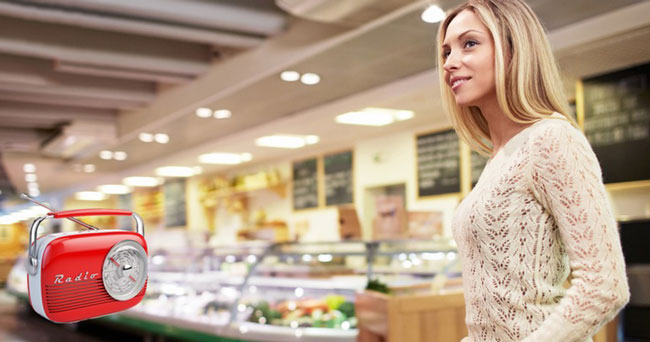 Digital technology is revolutionising in-store radio, enhancing the shopping experience and giving retailers new tools for engaging with their customers. With research showing customers make most of their purchasing decisions in-store, retailers are placing extra emphasis on improving the customer experience to compete with online options.
Smartpay owns in-store radio provider Retail Radio, which operates in New Zealand and Australia working with retail chains including Mitre 10, Farmers, and Lighting Direct.
Managing Director Bradley Gerdis says retailers are looking to improve the audio aspect of that experience.
Recent research by US firm Synchrony Financial shows the in-store experience matters more than ever, with 73% of customers conducting research during their visit and 64% saying in-store visits had a greater influence on their purchasing decision than online research. Mr Gerdis says, "With ever-greater competition from online, bricks and mortar retailers need to use every tool available to entice shoppers into their stores and secure the sale once they are there."
Mr Gerdis says creating the right environment in your store encourages customers to linger, which turns browsers into buyers. "Digital technology makes in-store radio more sophisticated and enables us to customise it to the individual store level and integrate it with other in-store marketing. For example, in Mitre 10 we provide content to be displayed on LED screens to go along with the sound system.
"Retailers are increasingly aware that getting customers into your store is only half the battle. You have to create an enjoyable experience to secure the sale. To achieve this, retailers have often focused on the look and feel of their stores, while sometimes forgetting the audio part. Now they are paying more attention to the potential of customised, closed-circuit radio as a marketing tool and a key part of the in-store experience."
Retail Radio's technology involves a small computer that connects to a store's speaker system. The radio is tailored specifically to the store's wants and needs, to connect with their ideal target audience, and create the desired atmosphere. Mr Gerdis says traditionally some retail outlets have been content to play a commercial radio station in-store, or to allow staff members to pick the music and play their own CDs or playlists. However, he says almost all large retail chains now have their own unique radio solution.
"One of the benefits of this approach is the music can be tailored to suit the store's environment and the musical tastes of its customers. It also allows for marketing messages and information to be integrated into the programming, while avoiding broadcasting advertising from their competitors. Another issue that is often overlooked is the licensing for music played in-store. Specialist providers like Retail Radio cover this as part of their service."
---