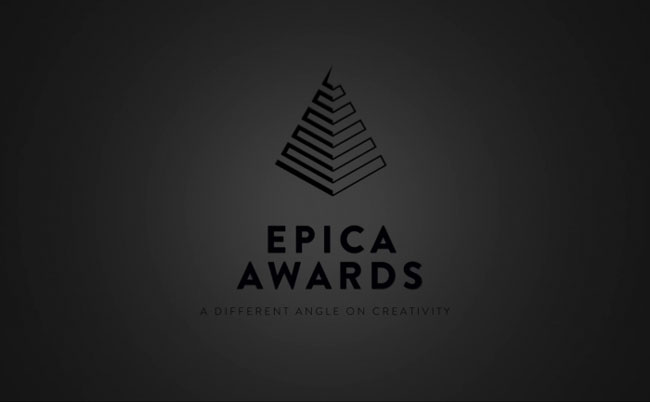 The deadline is fast approaching for the 30th Epica Awards – they close this Friday 30 September 30. The Epica organisation is based in Paris – but this year's show will be held in *Amsterdam on Thursday 17 November.
Epica is judged by 60 global ad & marketing editors and senior journalists (including M+AD ed David Gapes and Campaign Brief Australia ed Michael  Lynch). "The Epica Awards allow agencies to show their work to a unique group of people who can spread the word about their creative talent," says Epica's editorial director Mark Tungate.
It's not a cheap show: Entry fees are €200 (NZ$307) per company plus €320 (NZ$492) for each individual entry (except Advertising Photography for which the fee is €100/NZ$154).
The categories encompass all main communications disciplines: TV, Press, Outdoor, Digital, Mobile, VR, Social, Radio, Promotions, Direct & Experiential Marketing, Media, Business-to-Business, Corporate Image, Public Relations, Film Craft, Print Craft, Branded Entertainment, Design, Packaging, Photography and Integrated Campaigns.
As always, every agency that enters will get a free copy of the annual Epica Book –400 pages of creative inspiration.
*To date the annual Epica ceremony has been held in 21 different cities: Brussels, Berlin, Amsterdam, Moscow, London, Zurich, Düsseldorf, Warsaw, Lisbon, Helsinki, Prague, Milan, Dublin, Budapest, Istanbul, Stockholm, Athens, Belgrade, Zagreb, Ljubljana and New Delhi.
---