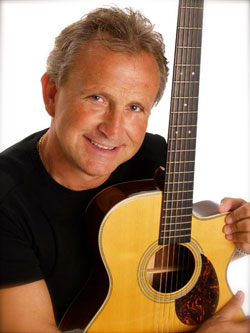 "Brits are often like sheep: Downtrodden, dull, staid, lethargic, complacent, apathetic, predictable and, yes, boring," writes former TVNZ head of entertainment Peter Grattan – himself a Brit – in a letter to the Listener imploring his ex-countrymen "to discover there's more to life than warm beer and Yorkshire pud".
This attitude "is expressed in their cuisine, their class system, their attitude towards sex and, since 1985, their music [Grattan is a musician/promoter, and music shows were his specialty at TVNZ].
"I can say this as I am British. Dare anyone else say it and I will defend Britain to the end."
Grattan says this was the mentality he "escaped" in 1957.
"New Zealanders welcomed us. There was no prejudice. Kiwis kept apologising for it being so slow. It wasn't, in fact: every weekend Olympian Peter Snell would run past our house in the Waitakere Ranges.
"I had 35 glorious Kiwi summers … and I despair for Britain's future – but hope that Brexit will spur thousands of them to exit."
Grattan is now a music producer based in Florida. But what, M+AD wonders, has he got against Yorkshire pudding – surely one of the few culinary delights invented by the Poms?
---