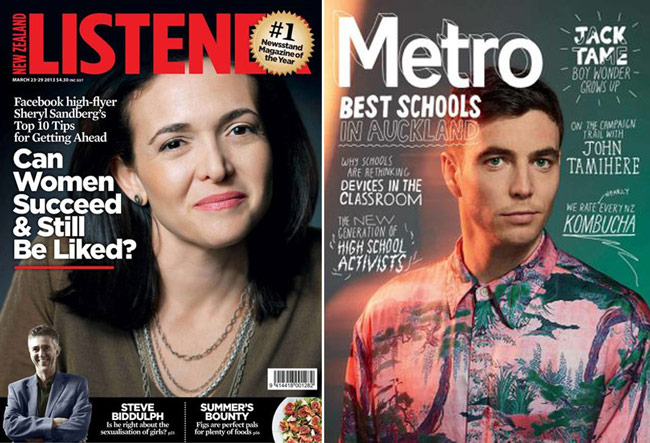 AUCKLAND, Friday: Bauer Media scored 23 finalist spots in the 67 categories of the 2020 Voyager Media Awards, including Magazine of the Year noms for titles that no longer exist – Metro and The Listener.
This farcical – but inevitable – outcome was the direct result of Bauer's decision last month to shut down all its titles in NZ (including The Listener, Woman's Day, New Zealand Woman's Weekly, North & South, Metro and Next, along with a digital network), laying off hundreds of staff.
---
Newspaper finalists are the Herald, Press, Dominion Post, Sunday Star-Times and Sunday Herald.
---
Newspaper of the Year finalists were NZ Herald (NZME), The Press (Stuff), and The DominionPost (Stuff). Weekly Newspaper finalists were Sunday Star-Times (Stuff) and Sunday Herald (NZME).
The publishing industry "celebrated" with a silly full-page Herald ad on Saturday (paid for by Canon, Bauer, ASB, NZ On Air, Meridian, RNZ, Google, Sky TV, Maori TV, Newshub, Ovato, Air NZ, and RNZ).
The winners will be announced in Auckland this Friday 22
---