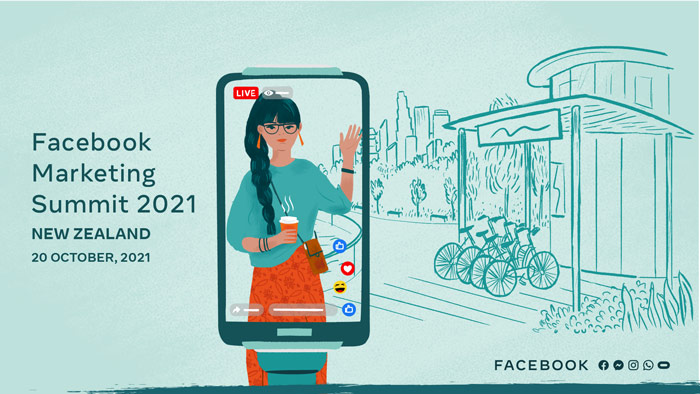 AUCKLAND, Today: A Facebook NZ Marketing Summit 2021 has been scheduled by the Marketing Association for this Wednesday (20 October), from 9.30am to 11.30am.
A small battalion of Facebook execs – both local and offshore – has been assembled (scroll down for the website link) for this virtual event which promises "to explore the customer shifts and trends changing business, media and technology".
---
"New tools, global issues, and consumer behaviour under the virtual spotlight."
---
Typically, the Marketing Association flyer contains only half the facts – completely omitting any mention of participation costs. We suspect it may be free.
Key topics
How shifting consumer behaviours have given rise to new audience personas and changed marketing strategies;
Why more marketers are using the power of creators to connect authentically;
When advertising and brand communication are tackling the big global and local issues;
How brands are using new tools to help their products to find customers, rather than waiting to be discovered.
More here: facebookmarketingsummitnz.splashthat.com
---