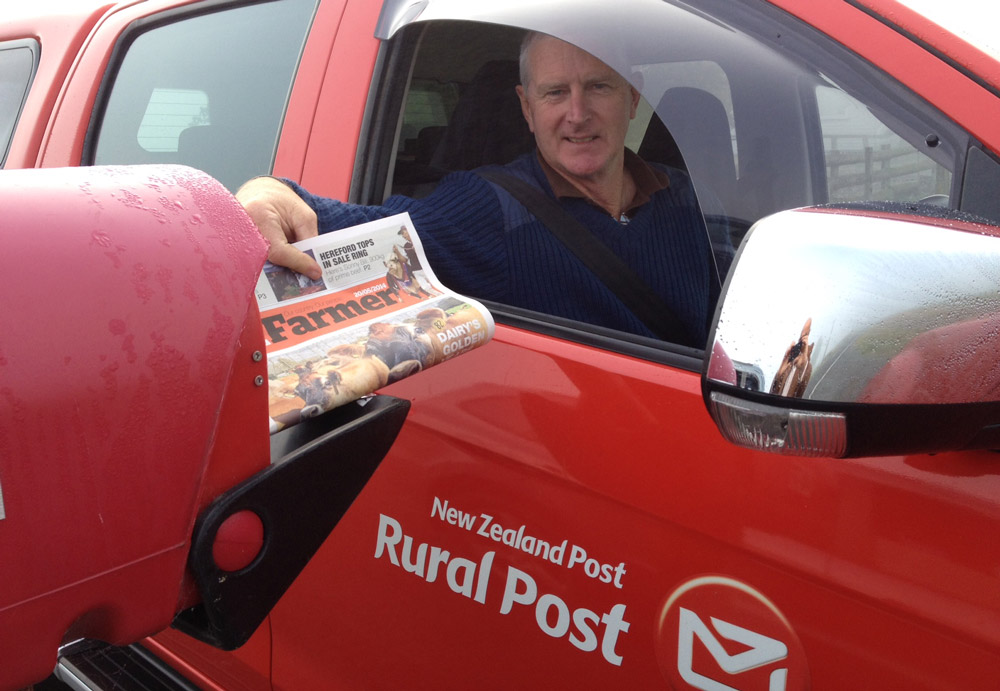 Fairfax Media's new AgriMedia division has announced the reintroduction of a heritage brand as a weekly print publication. 
Long-serving newspaper Straight Furrow has been rebranded as NZFarmer – a brand established in 1882 and published until 2002.
In 2013, Fairfax Media introduced NZFarmer.co.nz, taking the brand, which is well established across the farming sections of the company's regional daily newspapers, to the online market. "In a short space of time this has become the country's leading farming industry website," says Fairfax AgriMedia brand manager Dean Williamson in a statement.
"The new NZFarmer weekly publication is an impressive step up, delivering farmers and the wider agri-industry with the information they really want, in the right format, at the right time.
"Our new Fairfax AgriMedia team is determined to be the most innovative and dynamic division within Fairfax, and NZFarmer will serve as our flagship brand across all titles and platforms."
In the coming weeks, the NZFarmer brand will be aligned across the full suite of Fairfax AgriMedia products including:
NZFarmer – weekly publication
Weekly sections in the daily newspapers
NZFarmer.co.nz on Stuff.co.nz
Williamson says the change comes as the multimedia business recognises the opportunity to build on the success of NZFarmer's online contingent, as well as the need for a renewed focus on top quality editorial content. "While NZFarmer online will continue to report on breaking news, the weekly NZFarmer newspaper will tell readers about the people and stories behind the news," he says.
Editor Jon Morgan says content within the complimentary weekly NZFarmer will have a different focus, with more people-centric stories and features, focusing on those that are shaping the farming industry.
"Our readers have been crying out for this kind of valuable information, delivered when and where they need it. It's the people who make the agri-industry interesting and those are the stories we want to tell.
"This is a small country and the rural community is tightly bound by ties of family and mutual interest. Our slogan reads 'Our country. Our people'. We want to demonstrate that Kiwi farmers care for the environment, treat their animals well and are working hard to farm profitably and sustainably."
NZFarmer will be delivered free to approximately 85,000 homes, with 94% of readers using it as a source of information on farming innovation and new practices.
Williamson says the team's immediate focus will be connecting with their customers to understand their objectives and start to deliver tailored solutions to them.
"This is a big step forward for Fairfax AgriMedia, aligning our products and building a great team of people who work on them. Our strategy is clear, and long term. By collaborating and working more closely, we will be able to deliver better products to our audiences and better results to our advertisers. My team is loving the new direction and is excited by the new challenges ahead of them.
"The farming community is about to enjoy the results of that passion as we deliver content that is sure to engage, inform and delight."