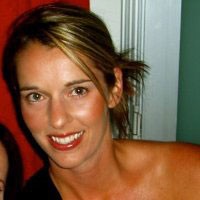 Fairfax Media has launched a national events division, bringing under one roof Round the Bays, Central District Field Days, NZ CEO and CFO Summits, Sustainable 60 Awards and Women of Influence Awards – events which were previously run by various Fairfax divisions.
Heading the division will be national events manager Denise Armstrong, who joins Fairfax this week from Massey University where she was national events & sponsorship director . She was previously events director Acumen Republic.
At Fairfax Auckland, she will lead a seven strong team "dedicated to managing and delivering world-class events".
Fairfax is perfectly positioned to host and promote targeted events in New Zealand communities," says Fairfax Media NZ marketing director Campbell Mitchell.
"Fairfax Media New Zealand has a proud tradition in events that are already a profitable business for the organisation. The new national events division will provide strategic focus for the various event properties, and position the organisation well to provide excellent brand activation and sponsorship opportunities for our customers and partners," he said.
"We see events as an exceptional way to integrate and leverage our customers' brands further to relevant audiences. Backed up with the power of our content channels across digital and print, it is a powerful combination."
---