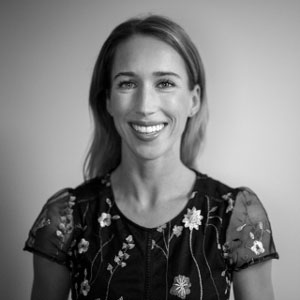 Clemenger BBDO Wellington CD Emily Beautrais, who judged the latest round of Australia's Bestadsontv, clearly gets a lot of inspiration from ads made offshore.
She's chosen seven this week – all from the US, Colombia, South Africa, London and Stockholm. Nothing from NZ, and none from Clemenger NZ. Talk about modest! Here's her selections in her own words …
BEST TV
Nothing stood out this week here. Either the ideas were good and the craft was lacking, or the other way around.
BEST PRINT
Winner: The Chaeli Agency South Africa's Chaeli Campaign. This definitely left me interested. I sure wouldn't place a bet on this woman not being able to do something, but it got the point across in way that grabbed you, in what is a well-worn and probably very challenging category. Much more powerful than straight up asking for support. (More here: http://www.bestadsontv.com/ad/93610/The-Chaeli-Campaign-Motivation) 
Runner-up: Sancho BBDO Colombia's Fuck Traffic. As an industry, we seem to have become scared of praising print that's just print – that doesn't have a bigger idea wrapped into it. (To me this is as silly as what happened in NZ last year, when all the sauvignon blanc drinkers suddenly switched to chardonnay in one big tidal wave. Fine, but you might miss out on the occasional exquisite sauv). (More here: bestadsontv.com/ad/93680/Joy-Fuck-Traffic)
This ad is just straight, clever print, and I like it. I'm trusting that it ran for real.
BEST OUTDOOR
Winner: Anomaly London's F*ck Cars. This perfectly expresses the freedom that comes with taking your bike and weaving your own path through the city. It gives you that one-up over cars, the little reinforcement you need when they're tooting at you for being in 'their zone', or when it's pissing with rain. Makes me want to ride more. (More here: bestadsontv.com/Veloretti-Fck-Cars) 
Runner-up: 22squared USA's A Safer Bike. At risk of seeming like a cyclophile, my pick for runner up is A Safer Bike. The concept of car brands lending all their fancy-ass safety features to the vulnerable bicycle seems only fair. (More here: hbestadsontv.com/Southeast-Toyota-Distributors-A-Safer-Bike)
BEST INTERACTIVE
This category had more than its share of the great work this week! Each has an element that made me smile, The Wayback particularly is a beautiful resource. Most of these are deserving of Best, but here are my picks.
Winner: Akestam Holst, Stockholm's Billboards Beyond Borders. Clever, brave, and necessary. This work had a massive pair of balls attached and I'd judge its effectiveness by the fact that it's already been taken down. (More here: bestadsontv.com/Reporters-Without-Borders-Billboards-Beyond-Borders)
Runner-up: Goodby Silverstein & Partners, USA's Xfinity Mobile Thinking Machine. It's simple, smart, perfectly placed, and sure to work its tits off. For once, you're enjoying an ad more than the content you're about to watch. I wish I'd done it. More here: (bestadsontv.com/Xfinity-Mobile-Data-in-Dollars)
This week's guest judge is Emily Beautrais, creative director at Clemenger BBDO, Wellington.
Bestadsontv's editor wrote: "Emily Beautrais is the creative director of Clemenger BBDO in Wellington, New Zealand, an agency she's loved for well over a decade, despite its location in one of the most remote places on earth.
"Her passion is making New Zealand a better place to live, with some of the world's most renowned behaviour change work. Her work is famous for the feels."
---