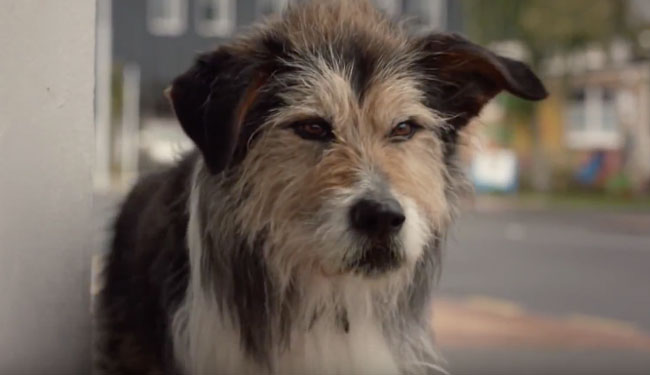 Iconic Kiwi tyre business Beaurepaires has bid farewell to their trusted front man of 30 years, Vince Martin, opting for man's best friend – a likeable pup named Mate – in a new advertising campaign by DDB.
After winning the competitive pitch last month, DDB has worked with Beaurepaires to rekindle New Zealanders' love affair with the brand and once more make Beaurepaires a household name.
"After 30 years of Vince Martin, the time had come for Beaurepaires to recruit a new hero who cared as much about tyres as we do," said Beaurepaires marketing manager Katherine Rushbrooke,
"It was also important to capture the youthful energy of the brand and its cheeky humour, while ensuring we remained real and Kiwi. It was a bold move stepping away from Vince, but we're thrilled with the new campaign, and our new spokesperson, Mate the dog."
DDB CD Mark Lorrigan said: "It was hard to find someone as expert in tyres as Vince, but we did. He may be a little bit hairier, but he's loyal, dedicated, and knows a good tyre when he sniffs one. And the best thing, he's all Kiwi, just like Beaurepaires."
The brand launch consists of a TVC, POS and retail campaign and kicked off earlier this week, following a presentation to staff late last week.
CREDITS
Beaurepaires
Grant Rushbrooke: Director
Katherine Rushbrooke: Marketing Manager
DDB
TV Producer: Rosie Grayson
Chief Creative Officer: Damon Stapleton
Executive Creative Director: Shane Bradnick
Creative Director: Mark Lorrigan
Senior Copywriter: Ben Pegler
Copywriter: Simon Neumegen
Art Director: Kat Tadaki
Planning Director: Rupert Price
Group Business Director: Oliver Lynch
Senior Account Director: James Blair
Account Director: Emily Bellringer
Account Director: Paula Brown
Account Executive: Lara Kingsbeer
Waitemata Films
Director: Mike Oldershaw
Executive Producer: Julie Elstone
Production Producer: Phil Leifting
Animation: Kaleidoscope
Grade: Pete Ritchie
Offline: Tim Mauger
About Beaurepaires
Beaurepaires is one of New Zealand's most iconic tyre service and retail chains – and now 100% Kiwi owned and operated. With over 65 stores nationwide offering excellent service, expert advice and solutions for all tyre, battery, wheel alignment and servicing needs nationwide, Beaurepaires has Kiwis covered wherever they are! In addition to outstanding service, Beaurepaires is proud to offer premium facilities and products – all the stores are equipped with modern tyre-changing equipment and wheel alignment machines, with access to a wide range of tyres to suit all budgets. This includes five of the world's leading brands Michelin, Continental, Goodyear, Dunlop and BFGoodrich which offer the latest performance, fuel efficiency and safety developments in tyre technology. Our highly skilled and experienced staff, including many who are nationally certified in tyre servicing, receive comprehensive training to provide advice to drivers on the most appropriate tyres for their vehicle. Hamilton-based Beau Ideal Limited bought Beaurepaires from Goodyear Dunlop Tyres NZ in 2013, making it the only truly NZ-owned nationwide tyre retailer.
---