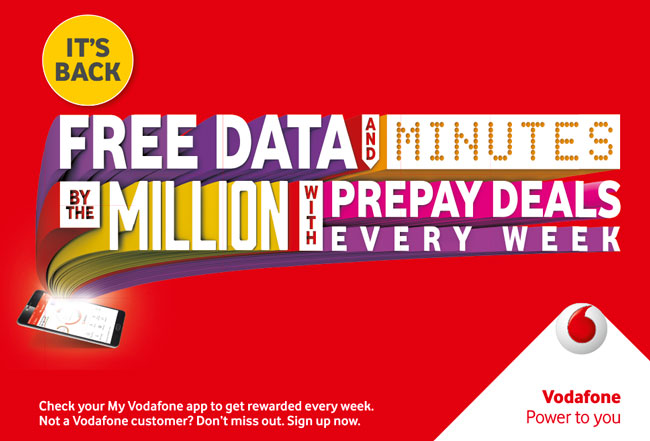 FCB developed the creative that has to date persuaded more than individual 430,000 Kiwis to redeem Vodafone's current Million Free Prepay Deals offer, proving that free data and minutes is – to say the least – appetising for users.
Many of these logged up multiple redemptions – making a total of two million rewards since the promotion launched in September last year.
Redeeming free deals is easy using the My Vodafone app. Eligible Prepay customers simply hit the deals icon, spin the wheel, and select the personalised deal they want to redeem.
"This is an amazing milestone – it's been incredibly well received," said Vodafone consumer director Matt Williams.
In fewer than six months, Vodafone customers redeemed 435 million minutes and over 1 billion MBs of data through the My Vodafone app. That's a lot of data.
As more Kiwis consume news, media and share their lives online, data proved to be king once again with 57% of all free deals redeemed being valuable megabytes.
The Million Free Deals promotion is in full swing again, until Thursday 6 April.
---