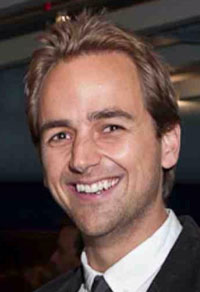 FCB senior creative Freddie Coltart has been tapped to represent New Zealand at the London International Awards Creative Conversations programme in Las Vegas this week.
Creative Conversations is a four-day programme, run in association with Campaign Brief, and aimed at newcomers in advertising, design, digital and production. It is funded by LIA (including airfares and accommodation). Places are limited to 80 juniors worldwide.
The programme provides seminars and face-to-face interaction with juries and speakers. And the juniors will permitted to attend the final day of statue judging. It also provides unequalled access to the global ECDs and CDs judging at LIA (liaawards.com/juries/2013/presidents).
The attendees – including those from Asia, Australia and NZ chosen by Campaign Brief – are encouraged to drive the conversations using their own experiences or by asking questions that would take the conversations to another level.
---