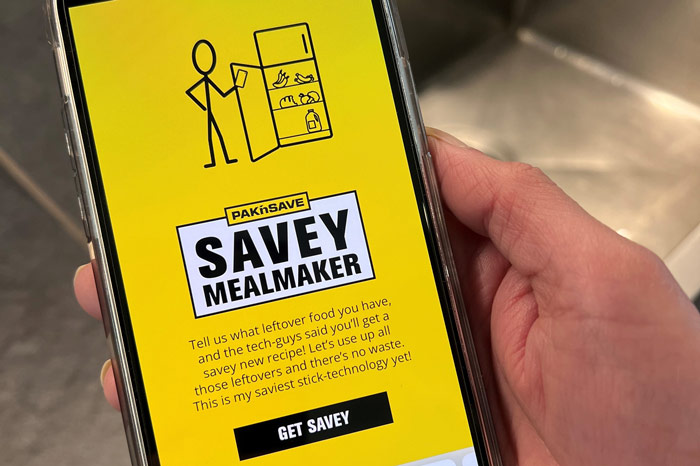 AUCKLAND, Thursday: PAK'nSAVE and FCB are helping people get more "savey and less wastey" with the Savey Mealmaker, an easy-to-use webtool that uses AI to create recipes out of food you already have at home.
PAK'nSAVE senior marketing manager Lauren Ness said: "It's just another way that Foodstuffs is making a real, positive difference in Aotearoa through its four social promises to be 'Here for NZ': to support our local communities, provide our customers with healthy and affordable food, meaningful work, and be leaders in sustainability.
According to a Kantar NZ food waste survey, conducted by Rabbobank and KiwiHarvest in April 2022, New Zealand households throw out around $1500 worth of food each year. The food isn't off, it's just forgotten about in the fridge.
---
"Unexpectedly hilarious and unexpectedly delicious."
---
"That's why PAK'nSAVE is encouraging people to shop their fridge first," Ness says.
"We're always looking for ways to save customers money – and were super excited this one's also helping reduce food waste – use up what you've got before you shop."
"Head to saveymealmaker.co.nz and let the stick-tech work its magic. If you don't fancy what's on offer, no worries – Savey Mealmaker will have another go."
FCB/Six Creative Director Jared Isle says: "There are dozens of recipe finders out there, but the fun for us was finding a way to generate an unlimited number of brand-new recipes  that could only come from the iconic Stickman.
"Unexpectedly hilarious and unexpectedly delicious."
---