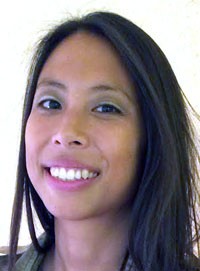 Hollywood studio Lionsgate has selected Film Construction director Sandy Widyanata for the movie adaptation of romance-drama Goodbye for Now.
Based on Laurie Frankel's novel,  he story centres on a computer genius who invents a way for people to email loved ones who have died. When he unexpectedly loses the woman he loves, he must face his own creation to keep her close or lose her forever.
The script is in development at Temple Hill, which produced the Twilight movies The Fault in Our Stars and The Maze Runner. The script has been adapted by Jessica Goldberg (Parenthood) and is being rewritten by acclaimed novelist and screenwriter Jonathan Tropper (This is Where I Leave You).
The film, which combines Widyanata's love for humorous drama and whimsical but grounded sci-fi, will be her feature film debut.
Sandy, who travels between Sydney and L.A., was recently recognized with a bronze award for her Greenpeace work, and holds numerous VFX and film festival awards for her short film Plastic.
She has also shot TVCs for Freddo, Cadbury, HTC, and the ABC to name a few.
Says Tim Pietranski, executive producer, "It's so exciting to see her career soar. Those who have worked with Sandy know how delightful and talented she is.
"Having worked as a visual effects artist for years, her attention to 3D modelling, animation detail, and post integration is truly mind-boggling. She stays true to her vision and elicits performances that are natural and truthful, always delivering the heart of the concept or story. She is passionate about TVCs and web film work so don't hesitate to ask about her availability."
Film Construction Group managing director Bruce Pilbrow says, "We pride ourselves by the directing talent in our team and Sandy is no exception. Nothing makes us prouder than when our directors are recognised in this way."
Read the Hollywood Reporter story here.
---