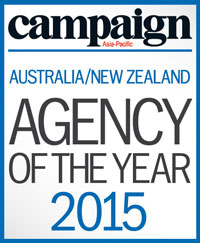 Campaign Asia-Pacific Agency of the Year Awards – which includes the NZ Agency of the Year – has extended its deadline to this Friday 9 October.
The Agency of the Year winners will be celebrated at three gala events – in China, India and Singapore this December.
This year's programme includes a number of changes, including new categories and the introduction of a points system for determining the shortlists for the Agency Network of the Year awards.
---