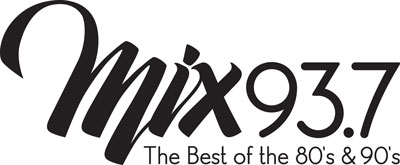 NZME is to launch a new radio station, Mix93.7, in Wellington this Monday (April 18). The station, which is already on air in Auckland and Christchurch, will play a continuous blend of the best music from the '80s and '90s from the likes of Madonna, Prince, Michael Jackson, Crowded House, INXS, U2, Robbie Williams, George Michael and Ricky Martin.
NZME group entertainment director Dean Buchanan said the new station will launch with minimal commercial content, "making for a seamless musical experience".
He says his team is thrilled to launch Mix93.7 in Wellington and offer people an exciting music alternative.
"We identified a clear gap in the market in Wellington for listeners who love music from the 80's and 90's [sic] without all the talk and hype of the other stations.  Mix93.7 will play Madonna's Like a Virgin next to Coolio's Gangsta's Paradise. We're finding all the best songs from the 80's and 90's and then pressing shuffle!"
Buchanan says Radio Sport will continue to broadcast only on the crappy AM brand – at 1503AM. and both stations will be available in crystal clear stereo sound on iHeartRadio.co.nz.
iHeartRadio now has over 450,000 registered users in New Zealand and gives Wellingtonians the option of listening to Mix93.7 on FM or on the device of their choice via the iHeartRadio app.
---